Transparency Disclosure: We may receive a referral fee (at no additional cost to the buyer) for products purchased through the links on our site or other applicable pages. To learn more, please read our full disclosure page here. We also encourage you to read about how we may research and/or test Products here.
Anatomy of Sleep exists to improve the quality of your life by improving your sleep.
What's in it for you?
We believe no one should settle for less. Life is too short to spend that precious third of your life in misery instead of bliss.That's why we work hard to bring you actionable, honest information about sleep industry brands and products. We want to arm you with practical knowledge and confidence in your decision. To inspire you to choose only based on one genuine factor that counts - YOU.
Content Worth Your Time
We pay close attention to the most popular mattresses. We're confident in our mattress reviews because we know that our personalized recommendations will assist you in selecting the best mattress for you without a doubt.
Practical Yet Fun
We do the work so that all your needs can be met in one fell swoop - honest and objective advice without any of those pesky biases getting between us! We'll make sure you get straightforward answers while having a good time.
Always Fresh and Relevant
You can always depend on us for up-to-date and relevant information about mattresses. Our reviews provide all-encompassing data so that you are sure to find the perfect match tailored just right for your needs.
Start Your Mattress Journey
How We Do It
We explore the internet for honest, accurate information and then transform it into helpful mattress reviews so you can have access to actionable data at your fingertips. Our goal is to provide you with quality information that will assist you in making an informed choice regarding your new mattress. We enjoy producing only high-quality since we want you to receive nothing less than the best.

Why do we work so well together? It's because of our team mentality that is at the core of how Agile development works. We're all in sync with each other, striving to give you high-quality assets while also ensuring they provide excellent value to you. That is why our website is growing and evolving in front of your eyes.

We're a close-knit team that believes that teamwork and cooperation are essential to success. Every person on this team contributes towards making things happen smoothly through their role and expertise. We depend on each other, which creates a culture of trust, respect, and interdependence. We constantly tweak the work process to ensure we're functional, satisfied, and thriving in our roles.
Our Story
We are Anatomy of Sleep - a group of young enthusiasts ready to help you improve the quality of your life by improving your sleep. We want to help you find the answer to all of your burning questions like "Which mattress is the best for my back?", "Which mattress is affordable but also not too soft?", "Can I find a bed for two that is not overheating?" and so on.
What's So Different About Us?
By now, you are probably expecting to read about our personal story that is super relatable to you and shows our super frustrating mattress buying experience. Well, that's not what pushed us to become who we are, and that's not our story. We want to be perfectly honest and tell you Our Story of how we started this fantastic journey called - Anatomy of Sleep. We are a part of a PPC Marketing Agency called Diligent. We help our clients make more money through PPC marketing, Web Analytics and, Conversion Rate Optimization. Diligent believes that every business can keep growing digitally, and that is why we never stop looking for ways to improve our strategy and execution. We are all very passionate about what we do—our work's challenging, mind-stimulating, and very rewarding. So we are always looking out for something new to excite us. It's a constant hunt for opportunities and an everlasting hunger for knowledge.
How Did We Start?
We first noticed how versatile and exciting the sleep industry is through one of our clients. We came up with the idea of making our mattress review website and right what's wrong - lack of care for the unique needs of people. We decided to invest all of our collective knowledge and passion into this website. We wanted to create a perfect tool for you and give you the facts, tips, and choices you deserve and need for proper decision-making. We put all of our brains and ideas into this project. We dedicated hours and hours to learning, researching, writing, designing, illustrating, and website developing.
What's our End Game?
To put it like this - while we were meticulously crafting this project, it crafted us even more in return. We became better experts, a better team, and a better agency. Not to mention that we all grew so much as people because of our dedication and hard work. We are very proud that we could put all of our knowledge and passion into something that brings value to the world. Something that will drive us as a team to help you improve your quality of life and sleep. To find ways to remind you to put your wellbeing first. Remember - Never settle for less. Always go for more!
Launched in
2021
remote since day 1
Covering
18+
Brands Worldwide
Reviews
100%
Objective, Trustworthy & Unbiased
Meet Our Team
There are so many brands out there, and each one claims to be the best. How can you know who to trust? Luckily, our diligent reviewers can help you find the perfect bed! They consider budget, sleep needs, and personal preferences to recommend the best options for you.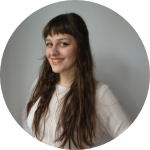 Milica Terzić
Content Writer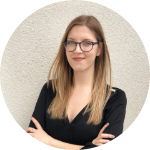 Jovana Bozić
Content Writer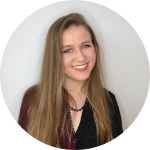 Katarina Pucijasević
Content Writer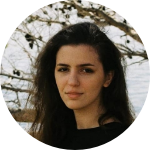 Andjela Kastratović
Content Writer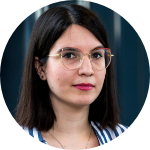 Marta Bojović
Content Writer
What Are the Best Mattresses to Buy?
You've come across exactly what you need! Our team of mattress reviewers provides trustworthy, objective and unbiased, and practical reviews for every type of sleeper.
We recommend peeking into some of the most popular brands like: