Best Soft Mattress – Updated Reviews for 2023
Written by: Jovana Bozic
Updated: 02/20/2023
Transparency Disclosure: For products purchased through the links on this page and throughout the site, we may get a referral fee (with no extra cost to the buyer). Please read our full How We Rate page for more information. There you can see how we conduct research and test products, as well.
Let's face it. We all want a nice, comfy bed to take us to Dreamland. But, some of us appreciate a particular type of comfort. We crave something very plush and body-hugging. We call this a softie, or better known as a soft mattress.
Finding the best soft mattress means finding the balance between comfort and support. You don't want a full-blown quicksand sensation. But, you also don't want to feel like you're sleeping on a rock, right?
That's why you need to take these factors into account:
Your preferred sleeping position
Your weight
Your previous experience with mattresses
Mattress material preferences
If you sleep alone or with a partner
Other factors (Motion transfer, edge support, etc.)
All these play a role in the movie called "My Perfect Mattress." So, keep in mind that what seems best for you can feel off for someone else, and vice versa.
The list below will show you top picks that we've assessed and prepared for you to check out. You'll learn about their design, durability, specific features, and benefits. You'll also notice they all excel in some areas more than others. It can serve as an excellent guide and help you rank the factors that matter to you.
If you don't find anything that seems to fit your needs, feel free to look at our other mattress categories.
With that said – let's get crackin'!
Best Soft Mattress List
Saatva Classic – Best Soft Innerspring Mattress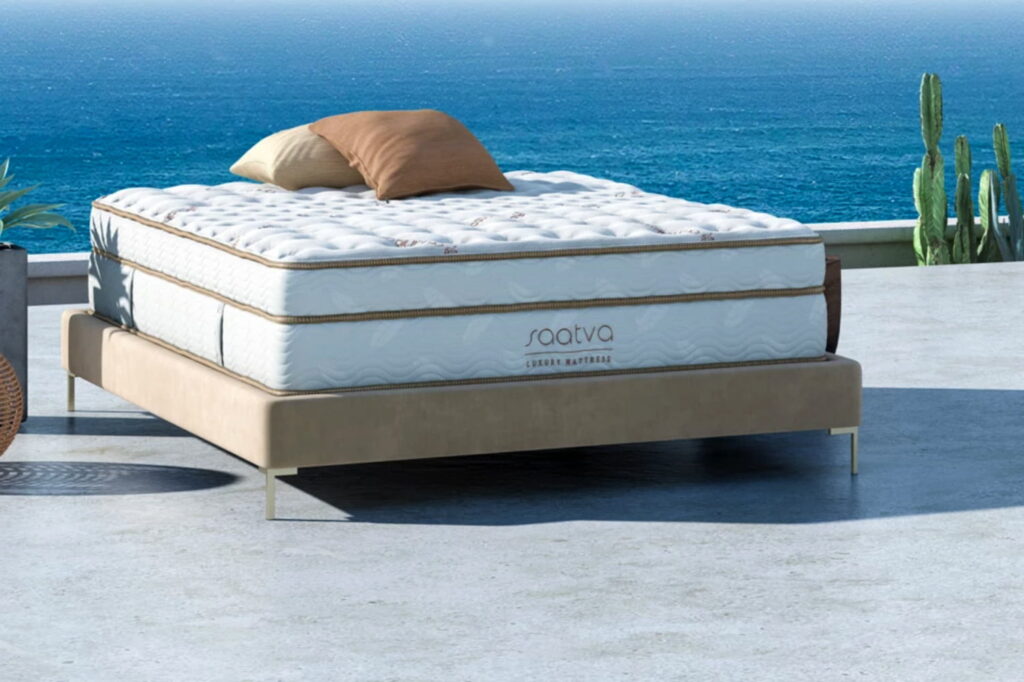 If you're looking for a soft mattress with a lot of support, you're in luck! With the stability of an innerspring mattress and the hugging comfort of the soft mattress, Saatva Classic offers the best of both worlds.
Saatva Classic comes with three firmness levels: Plush Soft, Luxury Firm, and Firm. As the name suggests, Plush Soft is the softest version rated 3/10 on the firmness scale. Thanks to the extra padding in the pillow top, you get a snug, body-hugging sensation.
This firmness level is perfect for lightweight sleepers and side sleepers looking for added contouring. Also, anyone who enjoys a cushiony feel with a bit of sinking in the mattress would adore Saatva.
We're guessing you don't want to feel like quicksand is slowly swallowing you by the time you fall asleep. That's the elephant in the room with some soft mattresses! You don't need to worry about that with an innerspring mattress like Saatva. With the added support of coils, your mattress is sturdier even though the top layer is softer.
Saatva Classic achieves that balanced feel with the innovative coil-on-coil construction. Two layers of coils work to keep your spine properly aligned and prevent sinkage and sagging. With the added layer of high-density memory foam underneath the pillow top, your back is getting enhanced back support.
Two layers of coils equal excellent temperature neutrality. The added coil layer enhances the airflow. It allows it to move freely through the mattress. Hot sleepers can sleep cool, thanks to this remarkable feature. So you can imagine why Saatva made its way to our best cooling mattress list, as well.
Every piece of Saatva Classic works like a well-oiled machine created to keep you comfortable and rested. With the added benefit of a 15-year warranty and 180-night sleep trial, you can take Saatva Classic for a spin and decide if this is your slumber zone.
Read our full Saatva Classic mattress review to learn more.
Why does the Saatva Classic mattress stand out?
Luxurious innerspring mattress with coil-on-coil system
The perfect balance of softness and support with the Plush Soft (3)
A perfect pick for lightweight sleepers and side sleepers
Enhanced airflow makes Saatva a superb choice for hot sleepers
The 15-year warranty and 180-night sleep trial
Saatva Mattress
Available in 3 firmness options, the luxury hybrid mattress Saatva enjoys great popularity with various sleeper types.
Layla Mattress – The Best Soft Flippable Mattress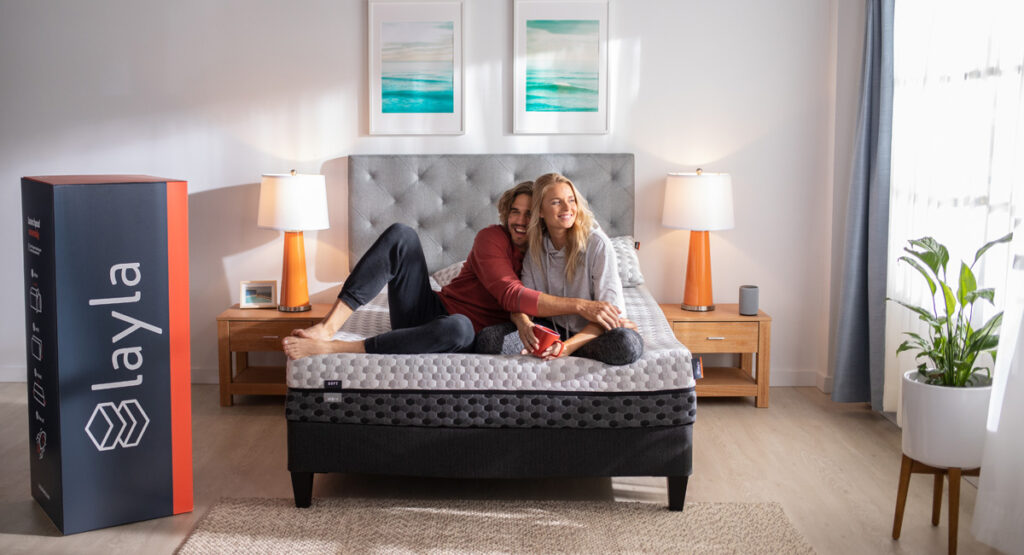 Layla is one of the exciting options on the market because it's a flippable foam mattress. What can be better than having a 2-in-1 mattress, right?
With Layla, you get the Soft and the Firm side, allowing you to find the sweet spot within 120 nights. And just so you know, the Firm side is not so firm! It's rated 5.5, making it a medium-firm mattress. Stomach sleepers and back sleepers usually prefer this side. And for that reason, we added Layla to our best mattress for back sleepers list.
But let's talk about the star of the show – the Soft side.
It's rated 2-4 on the firmness scale, making it a true softie. You can easily recognize it by the light gray stitched hexagon pattern. It features a thick layer of copper-infused memory foam responsible for all the plushness. The copper gel in the foam helps create a huggy feel that stays. At the same time, it provides support to deep compression areas. You can count on excellent pressure relief.
Who would enjoy the Soft side of Layla? With its extra plush for comfort and reactive support for pressure points, side sleepers come to mind. No wonder that Layla is on the list for best mattresses for side sleepers.
Also, light sleepers can count on good pressure relief and the gentle feel of a foam mattress. Our dear hot sleepers can also take a look at Layla because of the cooling properties of copper.
Layla is a good choice for anyone still unsure which firmness level would be the right fit. You get a lifetime warranty and 120 nights to test the mattress and find out what you like. Who knows, maybe Layla will be the one to steal your heart.
Read our full Layla mattress review for more in-depth details!
Why does the Layla mattress stand out?
Flippable, all-foam mattress with Soft (2-4) side
An ideal pick for lightweight sleepers and side sleepers
Also, a sound pick for hot sleepers looking for a foam mattress
Lifetime warranty, Made in the USA, 120-night sleep trial
Layla Mattress
Layla is a mattress with switchable firmness. Side sleepers enjoy it most, but all sleeper types call Layla a dream in a box.
Helix Sunset – Best Soft Mattress for Side Sleepers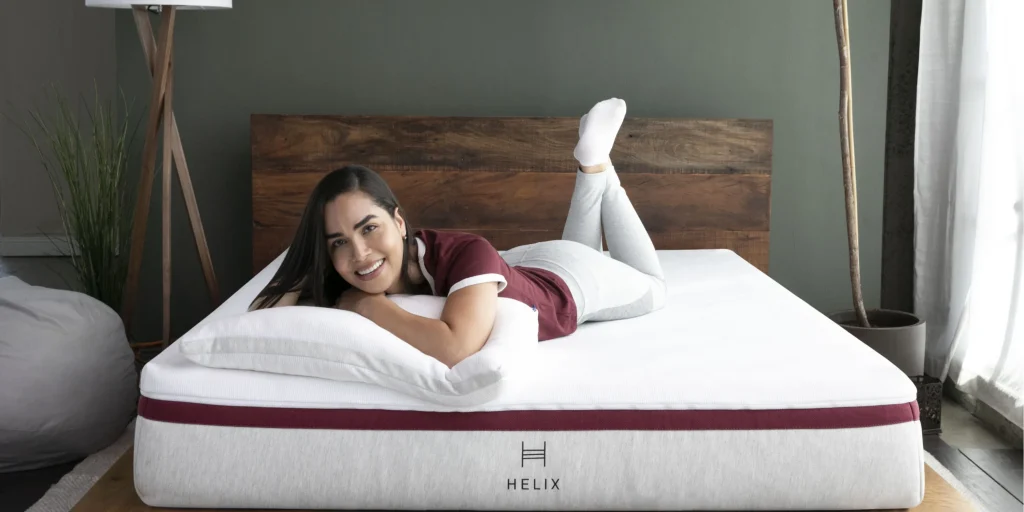 Helix Sunset is the softest mattress from the Helix rainbow-inspired mattress collection. Each mattress model is coded with a unique color to help us recognize them. For the plushiest of them all, look for a light turquoise stripe around the perimeter.
What makes Helix Sunset such a great choice is the level of comfort it provides. You can expect a very soft mattress that is 2-3 on the firmness scale. The top comfort layers respond nicely and cradle the body without sinking in too much.
These two layers are called The Memory Plus Foam and Helix Dynamic Foam layers. They sync together and create the proper pressure relief thanks to their two different density levels and response speed.
Helix Sunset is a total hit with side sleepers that toss and turn. The upper layers reduce pressure in the hip and shoulder area. At the same time, hundreds of individual coils help reduce motion transfer and help cradle your body.
This combination of perks makes this model very good for couples as well. In case you and your partner have different mattress feel preferences, you can customize the mattress firmness. Isn't that neat?
If you're not sure about this model, why not take a quiz? Helix offers a short yet helpful quiz to determine the suitable Helix model for you. On the other hand, if you're intrigued by Helix Sunset, take it for a 100 nights spin around Dreamland.
Are you intrigued by this lovely mattress? Read our Helix multiple model review to dive deeper into the world of Helix.
Why does the Helix Sunset mattress stand out?
Hybrid model, 2-3 on the firmness scale
great pressure relief for shoulders and hips
excellent motion transfer due to pocketed coils
very popular among side sleepers
The 10-year warranty and 100-night sleep trial
Helix Sunset
The brand's most popular model, the Helix Sunset, achieves the perfect marriage of comfort and support that many sleepers will greatly enjoy.
Amerisleep AS5 – Best Soft Memory Foam Mattress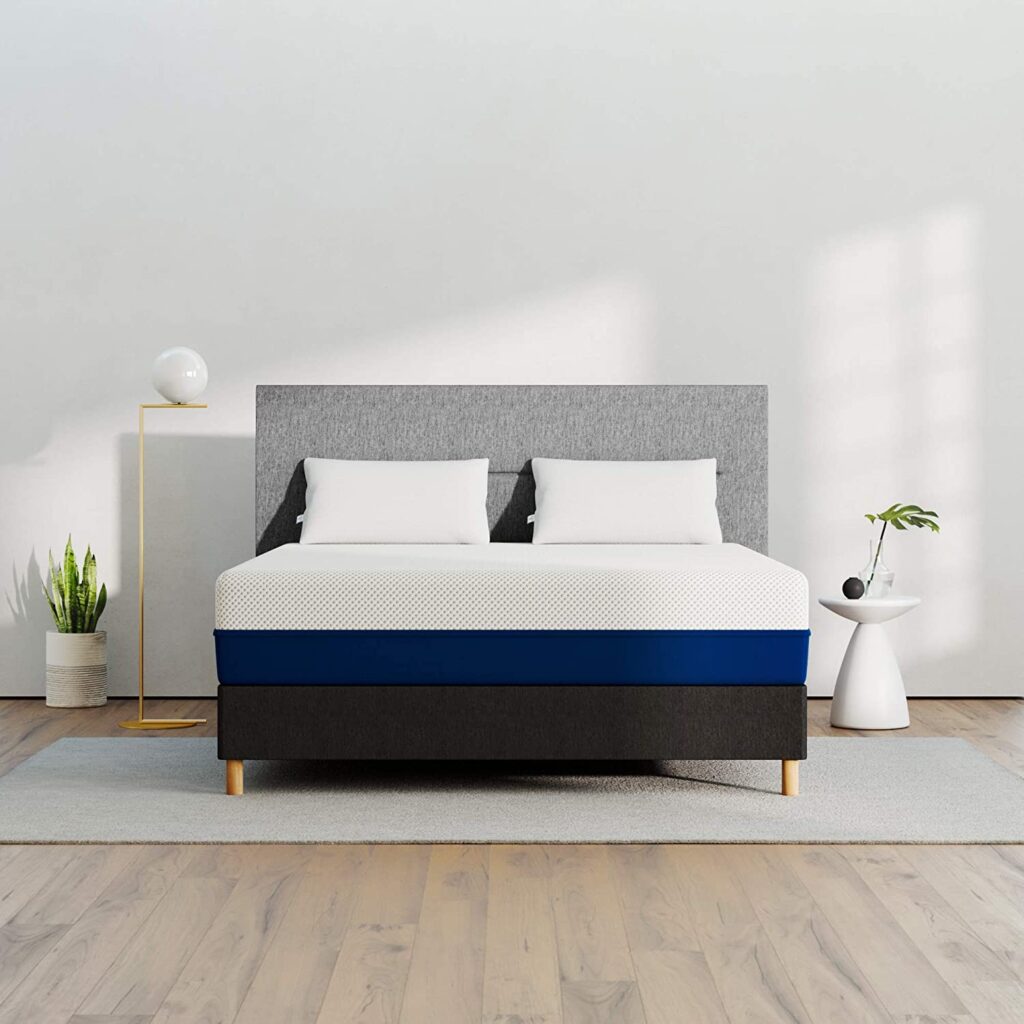 The AS5 is a high-quality all-foam mattress from the Amerisleep lineup. Overall, it's a delightful combination of pressure relief, support, and plushness. Let's see what this model has to offer to lovers of soft mattresses.
With four unique foam layers, Amerisleep AS5 is 14 inches tall. The comfort layer is 3 inches thick, allowing you to get superb body contouring. This layer is also plant-based memory foam with an open-celled design. You can sleep cooler and not worry about getting "stuck" in the mattress.
The layer below is called the Active Flex layer. This layer adds bounce to allow the sleeper's body to get more pressure relief and not sink in too much. It also helps the body to distribute the weight across the surface evenly.
The transitional layer (Affinity Layer) and the base (Bio-Core Base Layer) are there to give this mattress a final look and stability. The 2 inches of poly foam layer makes the transition from soft layers to the firm base very smooth. It also gives targeted support to areas such as the head, shoulders, and back.
Who would love the AS5? Anyone who loves to feel the hug of a memory foam mattress with added plushness and comfort. With the 20-year warranty and 100-night sleep trial, you can quickly determine if this cloud-like mattress is the right one for you.
If you want more juicy details, check out our Amerisleep multiple mattresses review.
Why does the Amerisleep AS5 mattress stand out?
The softest (3/10) all-foam model from the Amerisleep lineup
plant-based materials, open-cell construction for cooler sleep
added body contouring and pressure relief due to targeted support
a great pick for lightweight sleepers, side sleepers, and couples
The 20-year warranty and 100-night sleep trial
Amerisleep AS3 Mattress
The brand's most popular model, Amerisleep AS3 mattress, is an eco-friendly bed and offers an phenomenal balance of comfort and support.
The Winkbed – The Best Soft Hybrid Mattress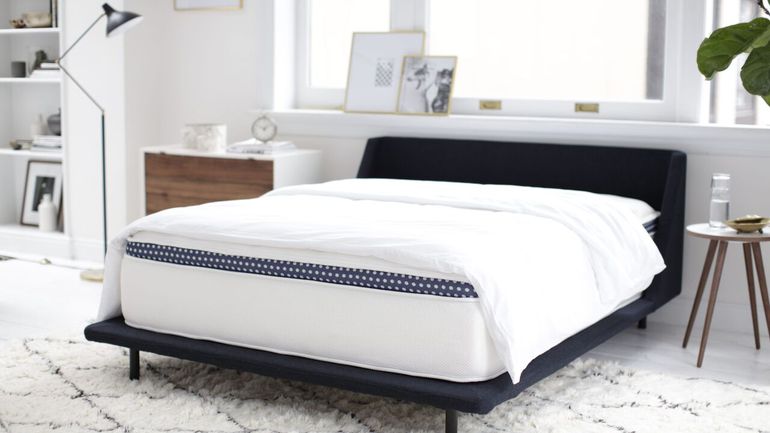 Winkbed is not your regular hybrid mattress. It's a stylish-looking mattress made from premium materials and an innovative coil system. It provides a good balance of comfort, support, and responsiveness to all types of sleepers.
The WinkBed mattress comes with four different firmness options. These are Softer (4), Firmer (6.5), Luxury Firm (7.5), or Plus (8) WinkBed. The softest WinkBed mattress has the perfect amount of body-hugging and support. That's why it's one of our favorite picks from this list.
WinkBed features layers of gel memory foam and a layer of pocketed microcoils. It stands out as one of the best mattresses for back pain thanks to its lumbar pad. The lumbar pad is specially designed to target lower back pain.
The added pressure relief in the shoulder and hip area is a must for side sleepers. The Softest WinkBed mattress offers such support, making it an excellent choice.
But, what if you're deciding between a Luxury Firm and Softer? Well, the Softer option creates that feeling of sleeping in the mattress. Choose based on your softness preferences to get the best results with WinkBed.
The WinkBed mattress isolates motion very well, thanks to the pocketed microcoils. It also provides good air circulation through the coil layer. You can count on a comfortable and cool sleep experience.
With all the strengths of this mattress, it would be a shame not to consider it as an excellent candidate. It definitely stands out in the soft mattress category.
Curious to see more of WinkBed? Check out our Winkbed mattress review.
Why does the WinkBed mattress stand out?
Luxury Hybrid mattress with the Softer option (4/10)
Excellent pressure relief for side sleepers
Exceptional motion transfer and cooling properties
120-night sleep trial and a lifetime warranty
WinkBeds
WinkBeds are true hybrid mattresses made by hand. Crafted with luxury in mind, they're among the most comfortable mattresses on the market.
How to Choose a Soft Mattress
That would be the end of our list. if you're looking for a cloud-like feeling, you might find the best soft mattress right here!
However, if none of them seem the right match for you, or if you want to know how to choose a soft mattress, we got you! Welcome to our guide on how to select the best soft mattress.
What Is a Soft Mattress?
Mattress firmness is subjective, but mattress companies use a firmness scale to sort things out. And on this scale, any mattress with a rate of 5 or lower is usually considered soft. Also, most people prefer a medium-firm mattress.
A soft mattress usually feels like a cloud, something you sink into. The best soft mattresses have good contouring and relieve pressure. But watch out. Even though it seems like the pinnacle of comfort, too soft mattresses can harm your body, sleep, and health. You have to be careful if you want to pick the best soft mattress.
Firmness can depend on different factors, including your body type. Just because you think it's medium-soft doesn't mean it couldn't be medium-firm to someone else. Follow our guide to learn more about determining the best firmness.
Pros and Cons of a Soft Mattress
As with everything, soft mattresses also come with pros and cons. Let's see what they are!
Pros
They're soft and comfortable
Contouring and pressure relief
Suitable for side sleepers and lightweight sleepers
Soft materials have no motion transfer and are noiseless
Wide price range
Cons
Softer materials are usually less durable
A mattress that's too soft can impact support
It might not be for heavy people, stomach sleepers, and some back sleepers
It can be too hot for hot sleepers
What to Look for in a Soft Mattress
Choosing the best soft mattress is all about your preferences and needs. Here are some of the factors you should keep in mind.
Support
Contrary to what you might think, support doesn't equal firmness. Support is there for spinal alignment. The best soft mattresses always have a good combination of firmness and support. Bad spinal alignment can lead to back pain and more problems.
The support layers in a mattress can be made from coils or high-density foam. The foam firmness should be enough to handle the body, and soft foam is a big no-no for support. They can work completely fine, but they can all be ruined if it's too firm or too soft a bed. The mattress will push against body parts or let them sink, which can cause back pain.
Firmness
As mentioned before, firmness is subjective, more or less, and it significantly impacts comfort and spine alignment. The levels on the firmness scale go from extra soft, soft, medium-soft, medium-firm, firm, and extra-firm. And medium-firm is preferred by many.
Even when looking for softness, you need to consider which level is right for you. The perfect firmness of softer mattresses can depend on factors like spinal alignment, comfort, preferences, sleeping positions, and weight. The best soft mattresses are usually from memory foam, although even the foam firmness can differ. And if you like a little bit more firmness, look for the best medium-soft mattress.
Side sleepers need a softer mattress for spinal alignment, while lightweight stomach sleepers can go for a medium-soft mattress at best. Also, lightweight sleepers will be fine on softer mattresses, but it's not the best choice for heavy sleepers because they'll sink too much, causing back pain. Hot sleepers might sleep better on a firmer mattress because soft mattresses sleep hot.
Durability
A problem you might run into when choosing a plush mattress is durability. Because they're made from softer materials, even soft mattresses can be less durable than a medium-firm one, for example.
But this is only true if the softer mattresses aren't made from high-quality materials. For example, memory foam is a soft material usually used in soft beds. It covers a wide price range, so a soft bed can be made from low-quality or high-quality foams. This makes soft mattresses good if you're on a budget.
You need to research and get your soft mattress from a trusty seller. What's the point if it's going to sag in no time?
Contouring
Your new mattress should follow the shape of your body without disturbing your spine. Contouring is also a crucial aspect of comfort, and it's connected to pressure point relief.
Not everyone needs the same amount of contour. While back and stomach sleepers need just a bot, side sleepers require much more. This is why softer options, which tend to have good contouring abilities, are an excellent choice for side sleepers. They need a bed that follows the shape of their hips and shoulders. On the other hand, back and stomach sleepers can go for a medium-soft mattress if it's their preference, but it might not be the right choice for all of them.
Pressure Relief
A mattress should distribute your body weight equally without creating pressure points. Pressure points are the parts of your body that put a lot of pressure on the bed, and if a mattress doesn't relieve pressure and pushes against these pressure points, you'll end up with painful joints and back pain.
Soft mattresses usually have excellent pressure relief, although even the level of this can depend on how much pressure you're putting on a bed. Side sleepers rest in a sleep position that has pressure points in the widest parts of their bodies – their hips and shoulders. If side sleepers sleep on a mattress that doesn't relieve pressure, they'll develop hip, shoulder, and back pain.
Memory foam is the best mattress material for back pain and pressure relief, but latex is a close second. Even firmer mattresses, like medium-firm ones, can have good pressure relief.
Responsiveness
Some mattresses have fast responsiveness, while some have slow responsiveness. This shows us how fast they respond to movement. Responsiveness doesn't depend on firmness but mattress materials. Perfect responsiveness is mainly based on personal preferences.
For example, memory foam is known as a material with a slow response. This gives memory foam mattresses a cradling feeling, but that's not everyone's cup of tea. Heavy, combination and hot sleepers will prefer a bed with fast responsiveness and more bounce. Latex, especially natural latex, is known as a very bouncy material. Innerspring mattresses also have a quick response but are not very soft.
Temperature Regulation
Not every mattress is the same, and some of them trap heat. This is hell for hot sleepers (no pun intended), and they need a breathable and cooling mattress.
Breathable mattresses are usually innerspring, hybrid, or latex models. Unfortunately, soft mattresses sleep hot, and even the best memory foam mattress is notorious for trapping body heat, which is bad for hot sleepers. Newer materials like gel memory foam and copper-infused memory foam can help with this. Gel memory foam is bouncier than the traditional one, but it could be the best medium-soft mattress for hot sleepers.
Also, since soft mattresses are usually made from foam and tend to hug the body more, they're more likely to make you sleep hot. So hot sleepers, watch out! If you're looking for a plush mattress, keep your eye out for materials and construction. Coils, advanced memory foam, and a thin cover on soft beds can be very helpful for this.
Edge Support
People who sleep near the side of their bed or just like to sit there should invest in a mattress with good edge support. Unless rolling off the bed is a part of their morning routine. Edge support is essential for couples and heavy sleepers.
The problem with soft mattresses is that they usually don't have good edge support. For example, they're traditionally made from memory foam or latex foams, and these mattresses have firmer foam on the perimeter. This might not be enough for good edge support, and you should find out about the firmness of these edge foams.
If you want good edge support in a soft mattress, look for a soft hybrid mattress. Hybrid and innerspring mattresses have stronger coils on the perimeter, creating excellent edge support.
Off-Gassing
Off-gassing is a process that happens when you first open a mattress, and it usually happens with beds in a box. They emit a particular smell, and you need to air them out.
These gasses come from manufacturing; even though they aren't that dangerous for grown-ups, they can irritate. Softer mattresses are usually made from foam, which is known for off-gassing.
If you want a chemical-free mattress, look into organic mattress options.
Motion Transfer
Do you share a bed with someone? Are you easily woken up? Then you need a mattress that doesn't allow motion transfer.
A mattress with no motion transfer will shake when tossing and turning, waking you up. If you need a bed with excellent motion isolation, look no further than a memory foam mattress. Latex is also a good choice, but it's not as good as foam.
Beds with coils, like innerspring or hybrid, have bad motion isolation. Pocketed and offset coils can help slightly, especially in a hybrid mattress.
Noise
Like motion transfer, noisy mattresses can be a bother, especially for couples who don't want everyone to hear about their nighttime activities.
And just like motion transfer, memory foam and latex take the cake regarding noiselessness. You won't even hear them. On the other hand, mattresses with coils can get squeaky. Yes, even when they're individually wrapped coils.
Body Weight
The perfect firmness depends on your weight, and a soft mattress isn't the right choice for everyone. Heavier people put more pressure on the bed, and they need the right level of pushback. To make this list simple, we separated people into three groups.
Lightweight sleepers under 130lbs don't put a lot of pressure on the mattress and don't sink into it much. A soft bed is a better choice because it lets their body sink, while a firm mattress can be uncomfortable. The right level of softness further depends on their preferred sleeping position. If they're side sleepers, they can go softer, and a soft mattress for back sleepers should be firmer.
Average sleepers ranging from 130lbs to 230lbs can sleep on a plush mattress if it's their preference. Generally, the perfect firmness for average-weight sleepers depends on their sleeping positions. Average weight sleepers who prefer a softer bed can sleep on a softer bed. Average weight side sleepers should sleep on a softer mattress, while back and stomach sleepers shouldn't go for too soft.
Heavy sleepers with over 230lbs will likely have trouble with soft mattresses. They'll sink into them too much, ruining the support and causing heavy sleepers to develop joint pain. Also, soft mattresses aren't durable enough, even if they are side sleepers. To keep things safe, heavy sleepers shouldn't go for a bed that's too soft, but if they prefer a smooth feel, they should watch out for its support and quality. The best mattresses for heavy sleepers are firmer.
Sleeping Position
The firmness also depends on your sleeping position. While soft mattresses seem comfortable, they're not perfect for everyone.
Back Sleepers
Back sleepers are very common, and choosing a comfortable mattress is pretty straightforward. They need support but not a lot of contours. And, if a bed is too soft, the hips can sink too much, which can cause back pain.
The best mattress for back sleepers is a medium-frim to firm one. Still, back sleepers can sleep on a slightly softer mattress if it fits their preferences. Just don't overdo it!
Side Sleepers
We could argue that soft mattresses are made for side sleepers. Side sleepers are very common, and it's tricky to pick the right mattress for them, but memory foam could be the way to go. To find the best soft memory foam mattress, side sleepers need the proper support and firmness so their spine stays aligned while their hips and shoulders sink. And memory foam is also a good soft mattress for back pain.
They also need excellent pressure relief. These are all why a plush mattress is the best for side sleepers. And if they don't like foam, latex could be the best soft luxury mattress for side sleepers.
Stomach Sleepers
Stomach sleepers don't sleep in the best position for their back because it's easy to misalign the spine like this. That's why the best mattress for stomach sleepers is a medium-firm or a firm mattress that can prop their hips up.
However, average-weight stomach sleepers shouldn't go for a soft bed, unlike back sleepers. A bed that's too soft will cause their hips to sink too much, leading to back pain. They could go for a medium-soft one at best, but only if they're up to average weight stomach sleepers. Even the best medium-soft mattress could be too soft for them. However, lightweight stomach sleepers can go for something just a bit softer.
Combination Sleepers
A soft mattress for combination sleepers needs to match their pace. Their spine should be aligned no matter what position they're in.
The best mattress for combination sleepers should be fast and responsive so that they can move around. When it comes to firmness, a soft mattress for combination sleepers can be medium-soft or medium-firm, depending on their preferences and preferred sleep position.Latex is the best soft luxury mattress for them, but another soft mattress for combination sleepers could be a hybrid.
Soft Mattress Types
Soft mattresses come in different types, and it all depends on construction. These differences are important to know when choosing the best soft mattress.
Foam Mattresses
Foam beds are made from all foam layers. The support is made with high-density foam layers, while the softer foam, usually memory foam, is on top.
Even though it can have varying foam firmness, a memory foam mattress is usually on the softer side. A soft memory foam mattress is known as the best soft mattress for contouring, pressure relief, and motion isolation. A memory foam mattress is an excellent choice for side sleepers.
However, memory foam mattresses have a significant problem trapping body heat, so hot sleepers, beware! Gel foam and copper-infused memory foam can replace traditional memory foam for hot sleepers. Also, the slow responsiveness of the material makes a soft memory foam mattress a terrible choice for heavy and combination sleepers, and it doesn't have good edge support.
Read more: Best Memory Foam Mattress
Latex Mattresses
Latex mattresses can be made from synthetic or natural latex or a blend of both. Natural latex is of higher quality but also more expensive.
A latex mattress can be soft but has faster responsiveness and more bounce. It offers solid support, pressure relief, contouring, breathability, and motion isolation. It's not as comfortable as a memory foam mattress, but it's definitely better for hot sleepers. A latex mattress is also a good choice for couples and combination sleepers.
Even though it could be the best soft mattress, natural latex is expensive. It could be the best soft luxury mattress, though. Also, since it's made from foam layers, it doesn't have excellent edge support.
Read more: Best Latex Mattress
Hybrid Mattresses
Hybrid mattresses are made as a combination of two mattress types, most commonly innerspring and latex or memory foam. The support of a hybrid mattress is secured with coils, and the top comfort layer uses one of the foam types.
A hybrid mattress is a way to go if you're looking for a good combination of support and comfort. It gets all of the good sides from the types it's made from; it can relieve pressure and give edge support; you need to find the one that suits you. There are a lot of soft options for a hybrid mattress, and they're the best soft mattresses for side sleepers, combination sleepers, heavy sleepers, and those with back pain. It could also be the best medium-soft mattress for back and average-weight stomach sleepers.
However, a hybrid mattress also gets terrible mattress features from the types it's made from. It can have lousy motion isolation, so look for a hybrid mattress with individually wrapped coils. Also, it's usually in the higher price range, so this could be the place to find a luxury mattress.
Read more: Best Hybrid Mattress
Innerspring Mattresses
As the oldest mattress type, innerspring beds have been around for a while. Still, they're not everyone's cup of tea.
Made with metal coils and a thin pillow top, innerspring mattresses can't be described as soft mattresses. They have good support, edge support, and breathability, though, so they might be just right for hot sleepers. It's usually in the lower price range.
However, with just the pillow top, they lack pressure relief, contouring, and motion isolation. You likely won't find an innerspring mattress the best soft mattress. Read more: Best Innerspring Mattress
Airbeds
Finally, airbeds are probably the rarest type you'll run into when searching for the best soft mattress. The support and firmness in these mattresses are manipulated through air chambers. You can set up the firmness you like in an airbed, which is a plus.
But, they lack other options. They have lousy motion isolation, pressure relief, edge support, and durability. Also, they can be pretty expensive. If you're interested in an airbed, test it first.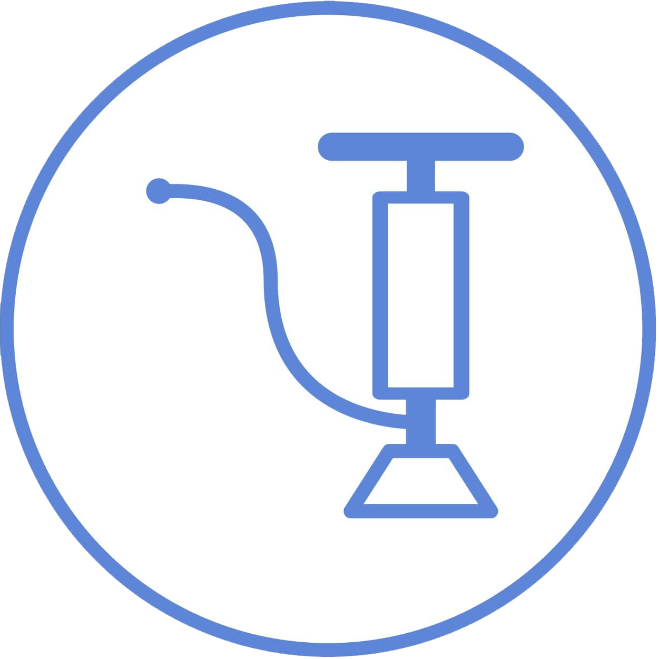 Buying a Soft Mattress
There's more to buying the best soft mattress than just watching for mattress features and preferences. Here's what you should also know.
Budget
Setting a budget is a given action of any shopping experience, especially for things that can cost a lot, like a mattress.
No matter if you want a luxury mattress or a budget one, we have some tips for you. Firstly, try online shopping. It comes with a lot of advantages, including deals and discounts.
Regarding deals and discounts, watch out for mattress sales around the big holidays. Labor day, Memorial day, Black Friday, and similar dates are times when you can get a good bang for your buck.
Online Shopping
Why should you buy a mattress online? It's just cheaper and more accessible. You have all the information at hand, along with some other advantages.
Online mattress stores usually have deals and discounts, with free shipping, white glove delivery, longer warranties, sleep trials, and better customer support.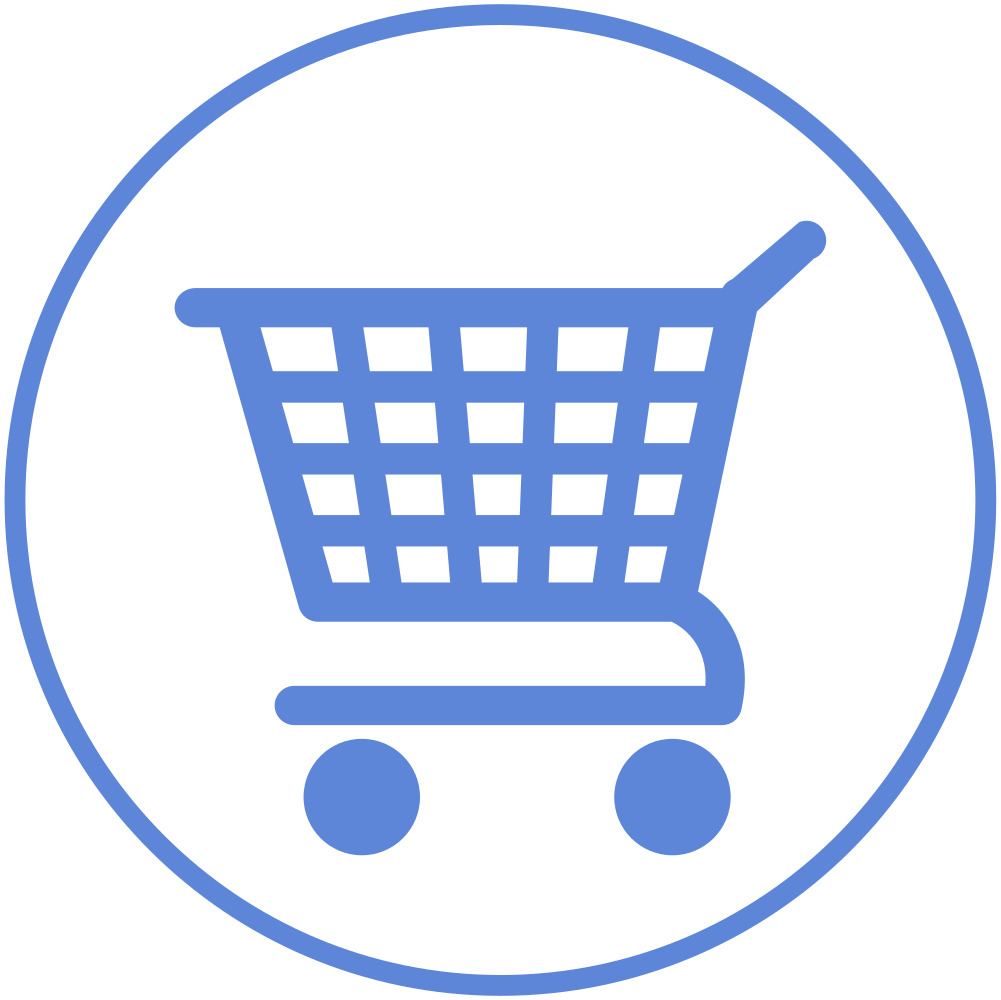 Sleep Trial
If you're ordering a mattress online, a sleep trial is a must! You can't know whether it's the best soft mattress for you unless you try it out.
Many online mattress sellers offer a 100-night sleep trial, but they can last from just 30 nights to even a whole year. And if you don't like it, you just need to ship it back to them.
Warranty
You need a warranty when buying a great product that's supposed to last a couple of years. Sometimes mattresses can come with manufacturing issues, and the company should replace or fix them.
You're most likely to run into a 10-year warranty, although a lifetime warranty is also typical. Online stores offer longer warranties. You need to watch out for how you take care of the mattress because improper care can lead to a voided warranty.
Do Your Research
And lastly, do your research! Don't hurry with your choice. The perfect mattress can be right around the corner. Whether you're looking for the best soft mattress for back or average-weight stomach sleepers, don't rush it!
Make a list of your preferences and look for that. Follow our guide if you need some help. Also, check mattress reviews and contact customer support.
Other Things to Keep in Mind
If you like sleeping on a softer mattress, you can take a couple more steps to make the feeling even more pleasant.
Mattress Topper
Do you want to make your mattress softer without buying an entirely new mattress? A soft mattress topper can help with this.
Mattress toppers can't replace a mattress, they can only change the firmness, and the bed is still there for support. But mattress toppers can change pressure relief and other things. For example, if you need a soft mattress for back pain but mattresses don't fit your price range, you can just get an affordable soft mattress topper. There are a lot of material options as well.
Pillows
When it comes to comfortable sleep, a good pillow is a crucial part of it. Because soft mattresses make your body sink more, the best pillow would be after, with a lower loft.
The perfect pillow height also depends on your sleeping position. Side sleepers need a slightly taller pillow than back and average-weight stomach sleepers, so it doesn't put much pressure on their necks.
Who Should Pick a Soft Mattress?
It might not be the perfect choice for everyone, but a couple of groups will love it. First, you'll love it if you just like the feeling of sinking into the mattress.
The pressure relief and contouring make soft mattresses good for side sleepers. They give them enough space to sink their hips and shoulders. In fact, it's the best mattress for side sleepers.
Light sleepers under 130lbs would also love them. Since they don't put much pressure on the mattress, they need a material that won't push against them too much, no matter if they're side sleepers or back sleepers.
And finally, soft mattresses are an excellent choice for couples because these mattresses are usually made from foam. Foam is great at isolating motion, and it's noiseless.
Frequently Asked Questions
Which mattress is very soft?
The mattress feel is, and always will be, a matter of subjective perspective. However, the mattress industry came up with a nifty mattress firmness reference system that is pretty reliable. The scale goes from 1 to 10.
If we are looking for a soft mattress, everything rated from 1 to 4 can be considered soft. You will mostly see a rating like 2-3, 3-4, and so on because, again, the subjective factor swoops in every time.
To find the right mattress, use this reference system only as a starting point.
How soft should a mattress be?
Many lightweight sleepers (under 130 lbs) prefer soft (2,3) and medium-soft (4,5) mattresses. They provide the right amount of contouring and support. With a soft mattress, they get the needed pressure relief and no sore muscles in the morning. Soft mattresses are also a good match for combination sleepers who tend to spend most of their sleep time on their side.
Of course, everybody is unique. Your personal experience and sleep habits are your best source of information.
We always advise testing the mattress whenever possible. That's the best way to determine the appropriate feel and firmness. It's a good thing that online mattress companies offer generous sleep trials.
How to tell if the mattress is too soft?
A mattress that is too soft for you will cause some discomfort or muscle aches. If the mattress is not supporting your body correctly, your spine will fall out of alignment. That can cause your muscles to work overtime.
If you recognize that your new mattress is too soft – there's an easy solution. Buy a mattress topper that will enhance the mattress's firmness. It works like a charm!
When it comes to sleeping positions, back sleepers and stomach sleepers generally need firmer beds. Heavy sleepers (over 230 lbs) also need firmer beds with a stable base to last longer. Otherwise, there's a risk of early mattress sagging and changed mattress firmness.
Depending on the care, the mattress will become too soft and lose its original shape after 7-10 years. That's why it's essential to get a good, high-quality mattress that will last longer.
But, it's also important to recognize when it's time to say goodbye to your old mattress. Nothing is more important than your health and sound sleep.
Is a soft mattress good for your back?
People who sleep on their back get the best pressure relief from medium-firm to firm mattress feel. Firmer mattress surfaces help promote a healthy spinal position. A healthy position reinforces comfortable sleep and relaxed muscles. So, if your shoulders and hips are in line, the rest of the body will relax, and sweet dreams will follow.
Final Thoughts
Let's take a final look at our top picks for soft mattresses:
| Mattresss | Best/Most |
| --- | --- |
| Helix Sunset Mattress | Best Soft Mattress For Side Sleepers |
| Saatva Classic Mattress | Best Soft Innerspring Mattress |
| Layla Mattress | Best Soft Flippable Mattress |
| Amerisleep AS5 Mattress | Best Soft Memory Foam Mattress |
| WinkBeds Mattress | Best Online Hybrid Mattress |
As you can see, all our picks offer options that are designed to fit most sleeper types. They also offer incredible benefits. There are generous trial periods, free shipping, frequent discounts, and much more.
You can find the right soft mattress once you know what feels right for you. Always start from yourself and your unique sleeping needs.

We hope you find your perfect softie among our picks. Good luck!