6 Best Innerspring Mattresses in 2023
Written by: Jovana Bozic
Updated: 02/21/2023
The innerspring mattress is the pioneer of the mattress industry as we know it. Once this type of mattress became mass-produced and easily accessible, it swiftly became the symbol of the modern bedroom. No wonder it's still a well-liked, go-to mattress type.
Traditionally, the main features are the steel-coil system and the thin comfort layer. This design offers an iconic springy feel and a supportive surface for sleep. The coils are crucial for mattress breathability. Increased airflow makes the innerspring mattress a popular choice with hot sleepers.
Remember how we said "thin comfort layer"?
Well, a thin comfort layer results in a firmer bed and less body contouring and pressure relief. While some people love firmer beds, others may need a little bit more cushioning to prevent back pain. Mattress companies decided to resolve that problem. It was time for the traditional innerspring mattress to evolve.
So, what happened?
The hybrid mattress arrived at the rescue and brought the best of two worlds. The contouring from the memory foam comfort layer was united with the responsiveness of the coils. Suddenly, anyone could sleep like a baby. You can choose an innerspring or a hybrid mattress, they pretty much overlap in terms of construction.
However, another problem appeared. Which mattress to choose from this pool of options?
There are many types of innerspring mattresses and hybrid mattresses on the market. Some of them are more like the traditional design, and others are hybrid mattress options. They can have different thicknesses, quantities, construction of coils, and the price range.
We created a list of the best innerspring mattresses to help you narrow down the list of options. We researched all of them in great detail and decided to display the ones that showed outstanding results.
Ready to see which innerspring mattress would be a good choice for you? Continue reading to find out!
Our Top Picks:
Saatva Mattress – Best Innerspring Mattress For Hot Sleepers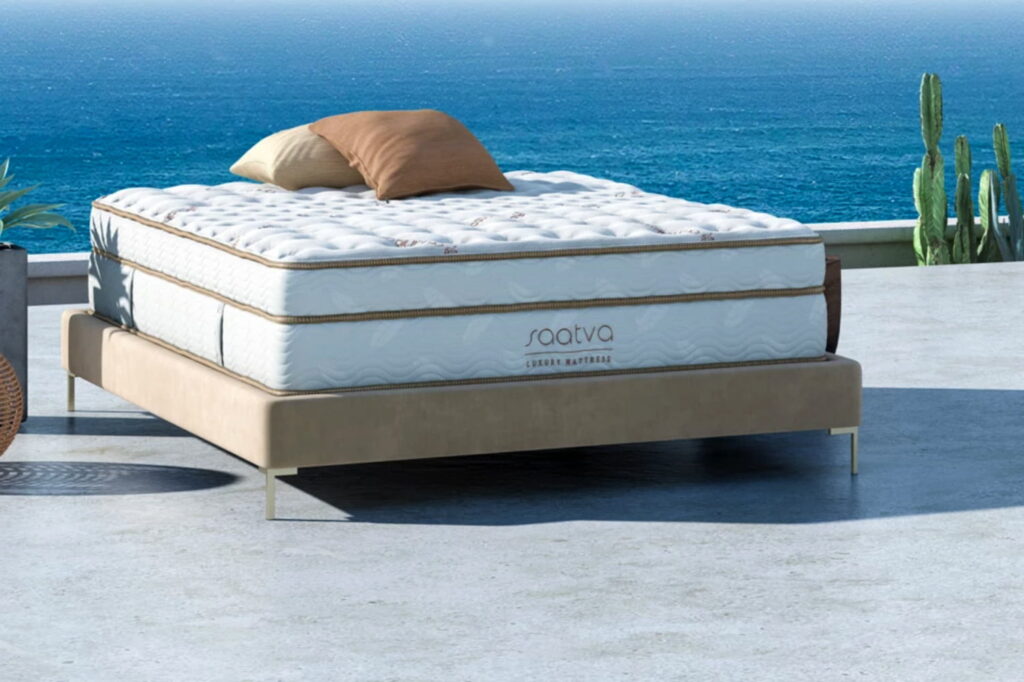 Many sleepers struggle to find the right comfort level in a mattress. Well, Saatva completely takes that issue off the table. The company has a few customization options that will enable you to get just what you need to feel comfortable.
Saatva mattress comes with three firmness level options: Plush Soft (3), Luxury Firm (5-7), and Firm (8). You can also choose its height as 11.5″ or 14.5″ tall. Not many companies think about creating choices like this for customers, so kudos to Saatva.
The most popular choice is the Luxury Firm which feels like a medium-firm 6.5 for average-weight sleepers. Back and stomach sleepers tend to enjoy Luxury Firm and Firm options the most. Side sleepers usually need a softer touch, so focus on Plush Soft if you love the extra soft feeling.
The medium firm is always a safe bet whenever you're looking at a mattress that is new to you. But, if you know from previous experience that you enjoy a softer model or a firmer model, definitely go with the instinct!
Now, let's talk about the construction of this innerspring mattress. Saatva Classic features an extra breathable cotton cover. Underneath the organic cotton cover is the 3-inch Euro pillow top, which adds a rich, plushy comfort across the mattress surface. This construction helps anyone with back pain alleviate the pressure points and sleep comfortably.
What makes this innerspring mattress unique is the dual set of steel coils. The first layer consists of individually wrapped coils called comfort coils. The second layer of coils is called Everflex coils.
The Dual-coil system adds support and allows for air to circulate freely. You can rest assured that Saatva brings added airflow compared to a traditional innerspring mattress. The enhanced airflow is what makes Saatva an excellent choice for hot sleepers.
Dual-coil design also fixes a common problem with traditional innersprings- sagging. The extra coil layer ensures three times longer durability of the mattress. Edge support is also remarkable and one of the strongest features of this mattress model.
Saatva doesn't just talk the talk; they give the 15-year warranty, the 180-night sleep trial, free shipping, and free white glove delivery and mattress removal. That's why we see Saatva as the best value innerspring mattress.
Why Does the Saatva Mattress Stand Out?
Luxury innerspring mattress made from organic materials
A good option for back sleepers, stomach sleepers, and side sleepers
Enhanced airflow makes it an excellent mattress for hot sleepers
Added support and longer mattress lifespan
Interested to learn more about Saatva Classic? Please take a look at our full mattress review.
Saatva Mattress
Available in 3 firmness options, the luxury hybrid mattress Saatva enjoys great popularity with various sleeper types.
Helix Midnight – Best Innerspring Mattress For Back Sleepers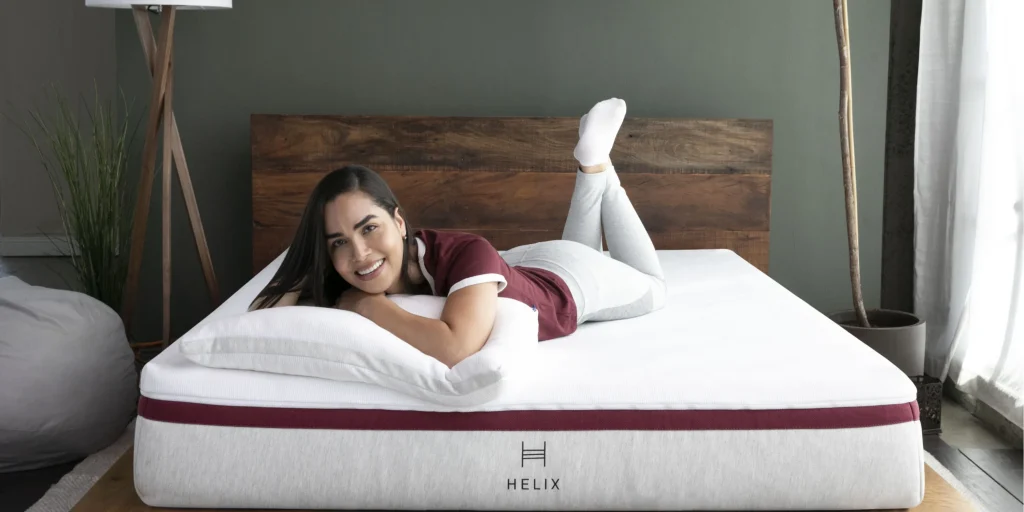 Wouldn't it be just perfect if you could take a quiz and learn what's the best mattress for you? Well, someone read our minds then because Helix offers just that! If you visit their website, you can simply play the quiz and see which mattress would suit your needs.
One more thing we adore about Helix mattresses is that they are color-coded. With appropriate names for each of them, it's impossible not to remember them individually.
Since Helix offers seven standard models, we had to make a tough decision: Pick only one for this category. After hours of research, the lucky winner was Helix Midnight.
Helix Midnight is one of the most popular Helix mattresses with a dark blue stripe in the middle. Helix Midnight rates between 5-6 on a firmness scale, making this mattress a true medium-firm.
Underneath the soft, breathable cover lies the Memory Plus Foam. This 2″ gel memory foam layer has 2.5 PCF density. It's a unique Helix blend designed to provide excellent body contouring. Gel memory foam layers also provide excellent cooling. Many couples prefer this mattress for these reasons.
The transitional layer is called High-Grade Polyfoam. It essentially provides ergonomic support and cushioning. It also adds to the mattress feel while making sure the coils are securely protected.
The base is made from 8″ of hundreds of individual coils. They help cradle the sleeper's body while enabling sound motion isolation. Coils are spread from edge to edge, creating sturdy edges without sagging any time soon.
Helix Midnight was initially designed for side sleepers. However, compelling customer reviews indicate that it's a much better fit for back sleepers. One comfort layer doesn't seem to give enough pressure relief to some side sleepers. But when it comes to back support, it's just what the doctor ordered!
Why Does the Helix Midnight Stand Out?
Helix mattresses offer choices for all sleep positions
Helix Midnight is an outstanding pick for back sleepers
It offers superior motion transfer, suitable for couples
100-night sleep trial and free shipping
Are you interested in reading more about Helix Midnight? Please take a look at our detailed 7 Helix mattresses comparison review.
Helix Midnight
The brand's most popular model, the Helix Midnight, achieves the perfect marriage of comfort and support that many sleepers will greatly enjoy.
Avocado Green Mattress – Best Eco-Friendly Innerspring Mattress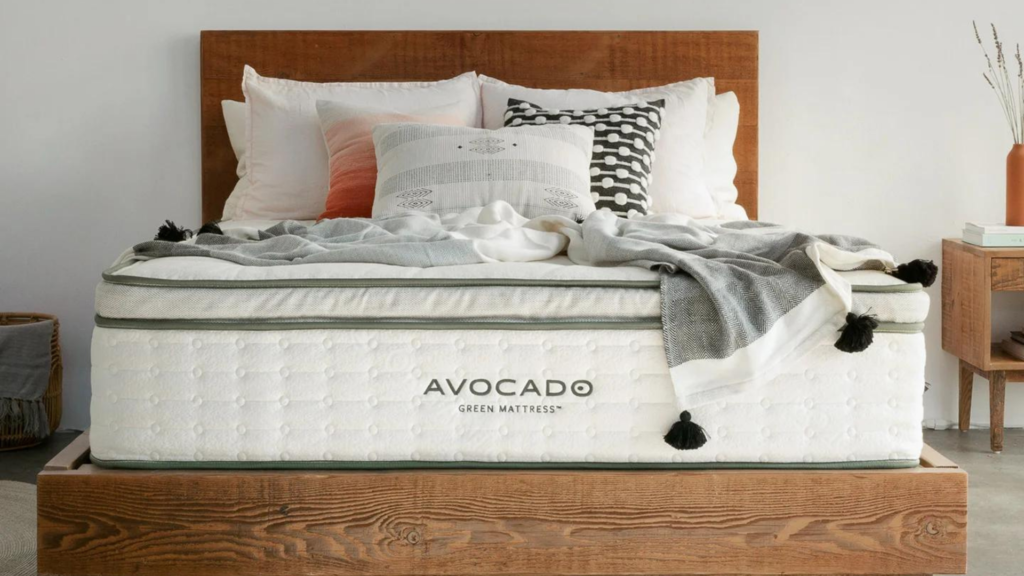 Avocado is the perfect example of enthusiasm for green mattresses. The company is determined to create a healthy sleeping environment for you and your family.
What makes Avocado so different?
The comfort layer is made of Dunlop latex. Natural latex is an excellent choice for people who like a bouncy feel that is common for innerspring mattresses.
But, unlike any traditional innerspring mattress, Avocado is made from organic materials. You can fully enjoy the benefits of organic cotton, wool, and latex.
Avocado has so many certifications that we're not even gonna try and list all of them (for a full list, take a look at our Avocado review). Rest assured that Avocado uses GOLS organic certified latex. It exceeds synthetic and petroleum-based polyurethane foams on all levels.
If you want more support and added plushness, you can choose the option with the pillow-top layer. That way, you get a 6/10 medium-firm mattress. Without the added layer, expect more of an 8/10, firm mattress.
Back and stomach sleepers usually prefer the firmer options, while side sleepers and some lightweight combination sleepers love the added pillow top version.
No matter which firmness, Avocado is very good for back pain, and many back and stomach sleepers find this mattress to be the game-changer for them. No wonder you can see Avocado on our best mattress for back pain list.
The base of the mattress consists of 1,414 individually wrapped steel coils. They are arranged across five ergonomic zones. The edges are fully reinforced, creating firm edges of the bed. That means no rolling off your Avocado mattress any time soon thanks to the great edge support.
The coils also contribute to excellent motion isolation. Individually wrapped coils allow for a more smooth position change during sleep. The motion will be isolated and won't transfer to the rest of the mattress.
With the Avocado mattress, you get a 365-night sleep trial and a generous 25-year warranty. Don't forget the free shipping!
Why Does the Avocado Green Mattress Stand Out?
Certification for organic and non-toxic materials
Excellent motion transfer for couples and light sleepers
Option to choose Pillow-top for added pressure relief for back pain
Exceptional edge support with the standard version of the mattress
What do you think? Is Avocado your cup of (green) tea? You can read more details in our full mattress review.
Avocado
Avocado is a hybrid mattress with latex comfort layer and pocketed coils popular among many different sleepers.
Leesa Hybrid – Best Innerspring Mattress For Combination Sleepers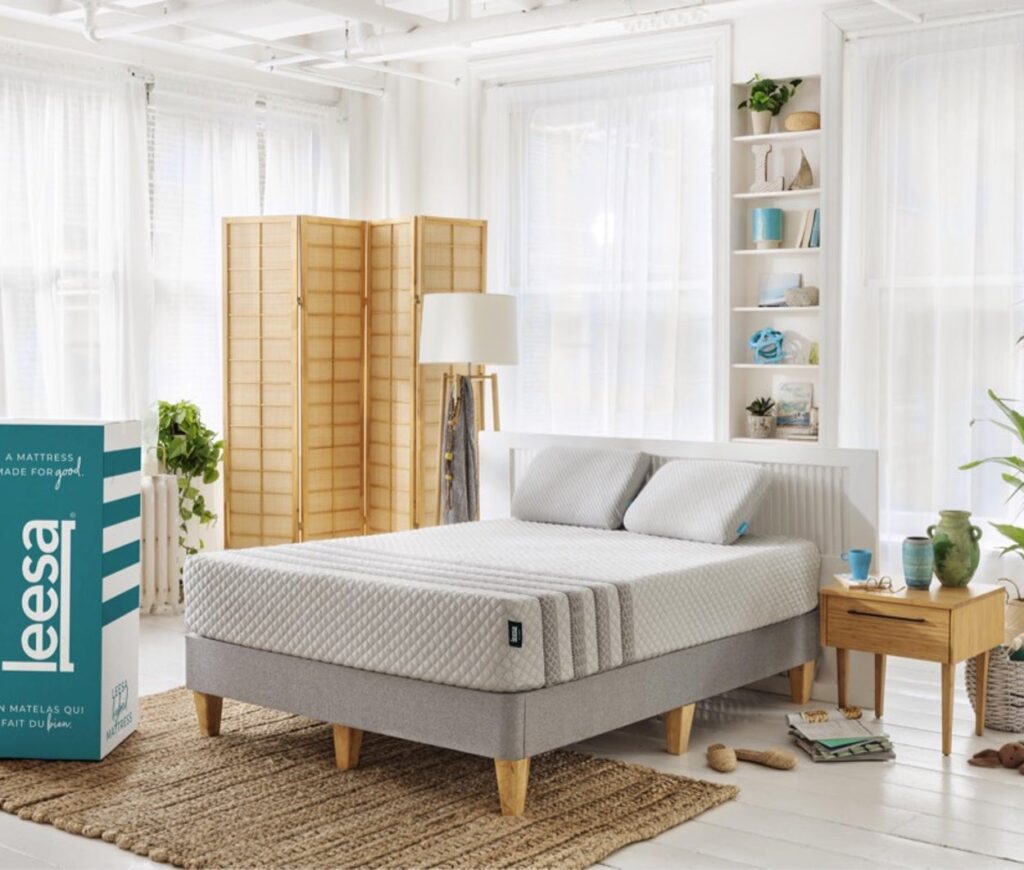 Leesa Hybrid checks all the right boxes for many satisfied sleepers. It contains premium ingredients necessary for a great mattress. Let's take a quick look at what those are.
The mattress cover is thin and removable, making it very easy to clean. The polyester and cotton blend makes this cover pleasantly cool for sleep.
When it comes to the comfort layer, Leesa Hybrid has two comfort layers made of foam. The first layer is 1.5″ polyfoam, hole-punched for uninterrupted airflow. This foam is very responsive and bouncy compared to the layer underneath.
The second comfort layer is called the memory Foam Recovery layer. It is also 1.5″ thick, but it's slightly denser. It's responsible for optimal pressure relief in the back, hip, and shoulder areas. This is very important because any sort of disbalance in these areas can contribute to back pain. If you have sleep-related back pain take a look at our recommendations here.
The transitional layer offers a sound barrier between the softer layers and the pocketed coils at the mattress base. It ensures the right amount of deep contouring without sinking in the mattress too much. This layer also contributes to the motion transfer properties.
And finally, the star of the show – The quick responsive layer. It contains 1,000+ active response pocket springs. Individually wrapped coils do fantastic work for motion isolation. They also contribute to durability and edge support.
Who loves responsive beds like Leesa Hybrid?
You guessed it – combination sleepers. They enjoy responsive beds that can allow easy position changes during sleep. So, if you're a combination sleeper that favors back or side sleeping, the Leesa Hybrid mattress can be a great pick.
Leesa company is also passionate about helping those in need. They established the 1 Good Bed Promise. For every ten mattresses sold, one mattress is donated to families in need. So there's another wonderful reason to consider the Leesa Hybrid.
Why Does the Leesa Hybrid Stand Out?
Great temperature regulation for hot sleepers
Excellent choice for combination sleepers
Durable mattress with excellent edge support
Motion transfer good for couples
For more details about Leesa Hybrid, please read our full review.
Leesa Hybrid Mattress
The supportive coils and premium foam are what make the Leesa Hybrid a great mattress of choice with side and combination sleepers.
DreamCloud – Best Innerspring Mattress for Average Weight Sleepers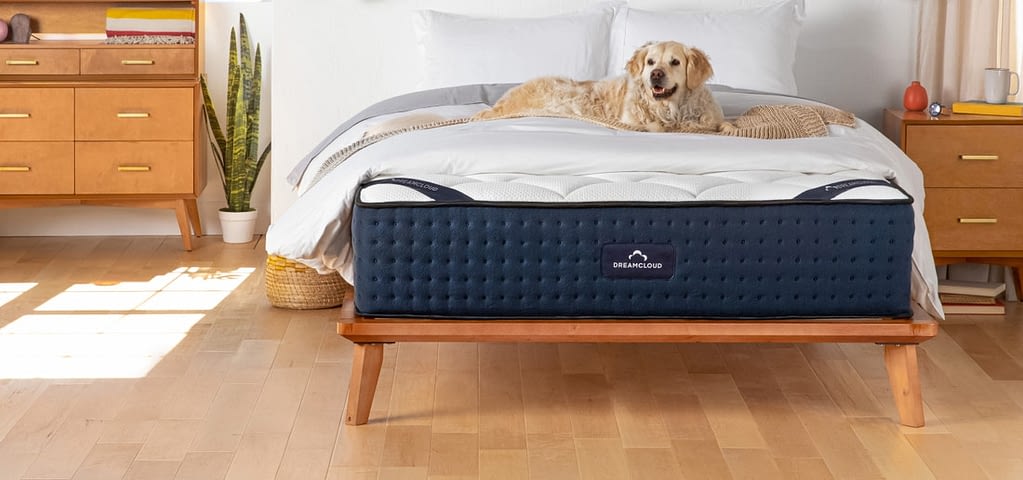 DreamCloud is another example of a highly sought-after mattress. Many people love the luxurious design that comes with a pretty decent price tag.
The sleepers spot the first touch of lushness in the mattress cover. A blend of polyester, rayon, and Mongolian cashmere brings both a soft feel and increased breathability. The cover is quilted into the first comfort layer, making it a perfect, cloud-like sensation for a relaxed sleep.
The first layer is called the Pressure-Relief Comfort Layer, made of polyfoam. It is mostly in charge of body contouring and pillow-like comfort.
The second layer is called the Sink-In-Just-Right Layer. This layer is made of gel-infused, slow-moving memory foam. It makes sure the body stays appropriately supported. After all, DreamCloud doesn't want you to get swallowed by the mattress. So, if you prefer to feel like you're sleeping in the mattress, this is not the mattress for you.
The coil layer offers custom relief with 8″ individually wrapped coils. Coils adapt to your body, making sure you are adequately supported. As you move, the coils follow in an isolated way which minimizes motion transfer.
DreamCloud offers a medium-firm feel, rated 6.5 on the firmness scale. Firmness makes him an excellent fit for average-weight folks (from 130 to 230 pounds). It's not surprising that back sleepers and combination sleepers rave the most about it. Stomach sleepers also enjoy this bed, while lighter stomach sleepers can check the softer version just to be on the safe side.
DreamCloud comes with a lifetime warranty and a 365‑night sleep trial. These generous benefits make this mattress a candidate worth considering, in our eyes.
Why Does the DreamCloud Stand Out?
Increased breathability due to cashmere in the cooling cover
Excellent choice for medium-weight sleepers
Very good for back sleepers and combination sleepers
Lifetime warranty, 365‑night sleep trial, and free shipping
What about you? If you're curious about DreamCloud, come, and take a look at our full mattress review.
DreamCloud
The DreamCloud mattress is a five-layered hybrid mattress known for its great value. The model is especially a hit with hot and back sleepers.
The WinkBed – Best Premium Feel Innerspring Mattress
Looking for a premium feel and look? Winkbed is so sweet to look at that even hotels use them a lot! Let's see why that is.
From top to bottom, the clear white color attracts your attention. That is the eucalyptus-derived Tencel cover, made from recycled materials. This quilted cover is very breathable and soft to the touch.
The comfort layer is a double quilted Euro-pillow top. It is a gel-infused memory foam that ensures good support for the back, hips, and shoulders. The comfort layer comes with a firmness level choice. You get to pick the Softer (4), Firmer (6.5), Luxury Firm (7.5), or Plus (8) WinkBed.
Side sleepers prefer the Soft option for their sleep position, while back and stomach sleepers usually go for the Luxury firm. All of the firmness levels offer good support for your back, shoulders, and hips. ​​And all of the firmness levels receive a lot of love from satisfied customers. If you're unsure which firmness to choose, medium-firm 6.5 is a safe place to start.
The Plus Winkbed is designed to cater to the needs of sleepers over 300 pounds. It is very thoughtful of Winkbends to engineer options for a variety of sleepers. Winkbed is truly a slumberland offering premium materials with a lasting feel. Wouldn't you agree?
Now, let's talk about the coils. Winkbed has a layer of pocketed coils that create extra support for the lumbar area, which back sleepers will appreciate the most. The pocketed coils are encased in foam to provide strong edges.
Another benefit of Winkbed would be the temperature-neutral environment for sleep. Pocketed microcoils enable your bed to circulate air, which results in cool sleep.
Winkbeds are excellent for any sleeping position, thanks to firmness level options. Just pick the firmness level that fits your sleeping position and weight. In case you're not happy with it, there's an easy firmness exchange process. After all, you get a 120-night sleep trial to make sure Winkbed is what you need.
Why Does the Winkbed Stand Out?
4 levels of firmness to choose
pressure points relief in shoulders, back, and hips
increased airflow due to pocketed microcoils
an excellent choice for side sleepers, back, and stomach sleepers
120-night sleep trial, lifetime warranty, and free shipping
Feel intrigued by Winkbeds? So were we! Please take a peek at our full mattress review for more in-depth information.
WinkBeds
WinkBeds are true hybrid mattresses made by hand. Crafted with luxury in mind, they're among the most comfortable mattresses on the market.
What Is an Innerspring Mattress?
The innerspring bed is a traditional type of mattress, and it is an excellent choice for anyone looking to get both comfort and firm support from their mattress. Metal spring coils offer high-density layers that can be found inside an encasement foam or pillow top placed on top.
What Are the Main Coil Types?
With so many different styles and features of innerspring coils, it can be challenging to know which type is right for you! We've broken down the five main types of coils: Open coils (also known as Bonnell coils), pocketed coils, offset coils, and continuous coils.
Let's get into it.
Open Coils (Bonnell Coils)
Bonnell coils were one of the first types used in traditional inner springs. They have a characteristic hourglass shape that expands or compresses based on how much pressure you apply. Individual coils were laid out across the entire mattress surface and then woven together using a helical lacing technique.
Long spiral wires connect all these small pieces together, so they react as one unit. That's why they're not responding individually like most other materials would do when struck suddenly.
There's no shortage of options when it comes to the innerspring bed price range. But if you want something with higher quality that will last longer and be more comfortable over time, look at other coil types —the coils can make or break your experience!
Bonnell coils may seem like the best bet when considering the lower price range mattresses options. However, mattresses with this coil type tend to lose their shape. The middle of the mattress starts to dip as the foam layers lose their elasticity and drop into the coils. This is not optimal for couples and anyone looking for a supportive bed.
Pocket Coils (Wrapped Coils)
Pocket coils are very popular among customers and manufacturers. These are made from hundreds or even thousands of individual coil springs that sit inside fabric pockets and don't attach to each other so that they can move independently. This makes them great at motion transfer since they keep the movement isolated to the local area of the pocketed spring mattress.
The design of the pocketed coils is very desirable because it allows good bodyweight distribution, and the coils can offer good body support over time.
Pocketed coils are usually more expensive because of the materials and overall assembly design. However, they tend to last longer and offer excellent body contouring and air circulation. That's why a pocketed spring mattress is a good choice for hot sleepers.
Offset Coils
Offset coils are one of the new and improved innerspring coil designs. These hourglass-shaped springs have a flat top and bottom section that can be hinged together with helical wires for better conformation to the body's natural curves. They offer better contouring and motion transfer compared to Bonnel coils.
Offset coils can be made firmer than the traditional wire-filled varieties. Thanks to their hinging effect that keeps weight evenly distributed on these springs, they offer firm support. That means offset coils are an excellent choice if you want a softer mattress surface with a firm core.
Continuous Coils
Continuous coil mattresses may not be as comfortable and supportive on your body. They use a single piece of wire that coils in to form the individual coils, which means you will feel less motion transfer than other coil types.
This method is typically inexpensive for production but can involve low-quality materials. The design does offer a firm and durable mattress for a small cost, but they are usually noisier with bad motion isolation.
What Is a Coil Count?
The coil count represents the total number of coils in the mattress core, and this number can vary depending on the mattress sizes and types of coils. But in general, coil count can go from 200-300 in a smaller mattress like Twin size to 1000 coils in a Queen size.
Coil count can sometimes point to higher-quality innerspring mattresses. For example, individually pocketed coils are usually smaller and have a higher count in comparison to open coils and continuous coils. That difference in design prevents early sagging of the mattress that has individually pocketed coils in the core. That means you can expect a longer lifespan and comfort.
What Is a Coil Gauge?
Closely related to coil count is the term coil gauge. The coil gauge is a great way to describe the thickness of the coils. Coil sizes vary from around 13-18, with a 14-coil gauge being the standard at the moment. A lower number represents thicker coils.
Some mattresses have different zones within their support core, with thicker layers for certain parts. The mattress perimeter, shoulder, and hip areas have higher pressure points, so it's good to have thicker coils there to help neutralize the pressure. This type of targeted pressure relief is what makes newer innerspring mattresses and hybrid mattresses worth the time.
What to Consider When Buying an Innerspring Mattress?
In order to make sure that your new purchase will be comfortable and last for years, you need to look into relevant factors like variety, comfort levels, durability, free shipping, price range, and other similar topics. Luckily, we collected all of these points so you wouldn't have to. Take a look and find out if a pocket spring mattress would fit your unique sleeping needs.
Variety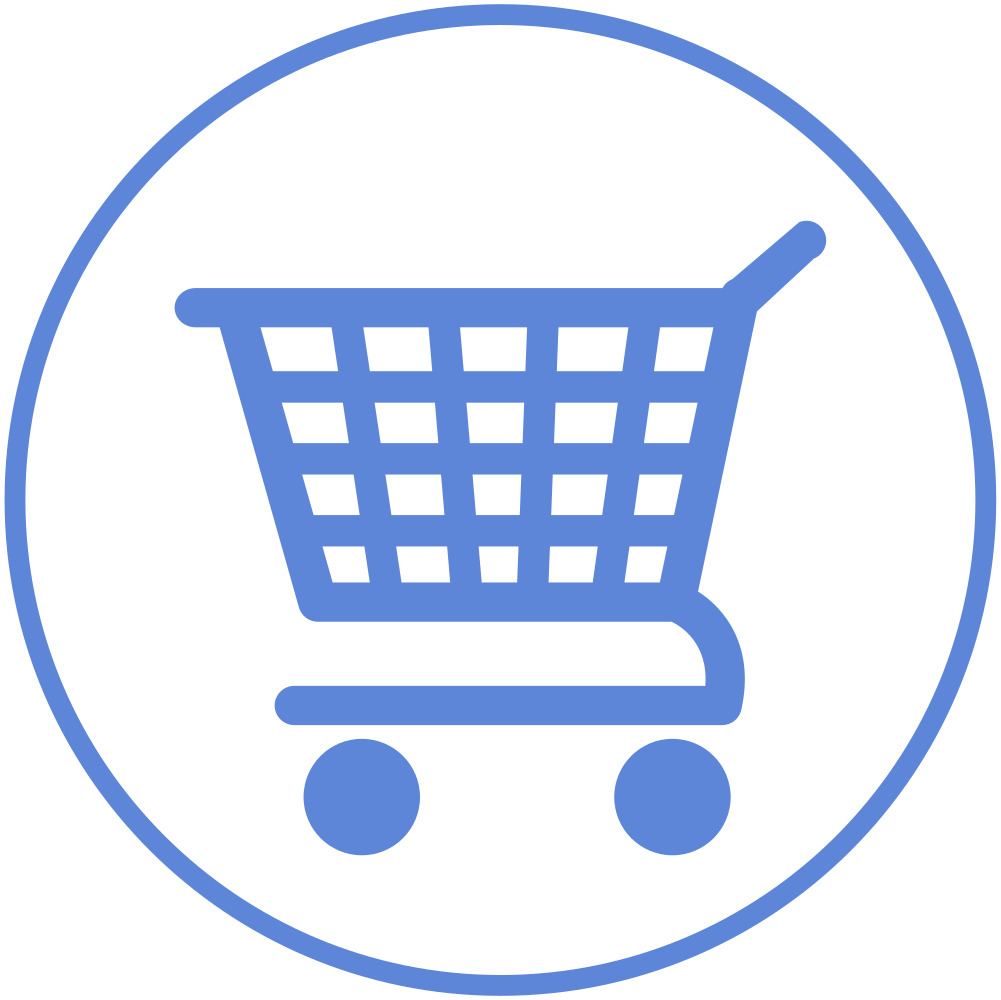 Innerspring mattresses come in all shapes and sizes. You can find the perfect firmness and support levels without a doubt. Innerspring mattresses accommodate all sleep positions, offer a variety of materials, and can have a price range that varies from affordable to luxury. Everyone can find something that fits the bill.
Comfort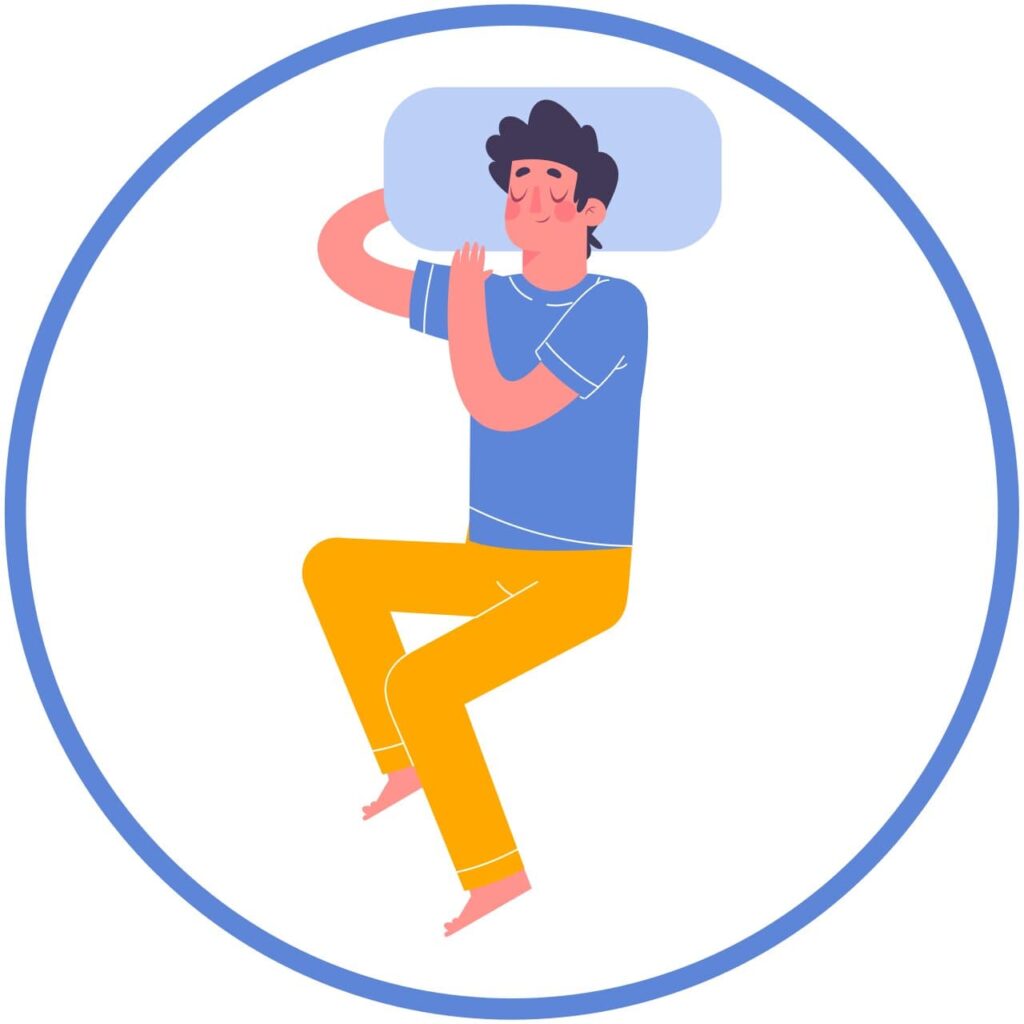 Depending on what type of feel you prefer, you can get a rough idea if an innerspring mattress would be a good fit for you.
In the past, a typical innerspring was a firmer mattress with more bounce and less body contouring. But nowadays, many mattress models have multiple firmness options, making it super easy for everyone to find the perfect fit whether it's an innerspring or a hybrid mattress.
You can easily find a medium-firm 6.5 mattress with a soft memory foam layer. Or, if you like to sink in a bit, you can look for 3-4 mattress firmness with more foam layers.
Durability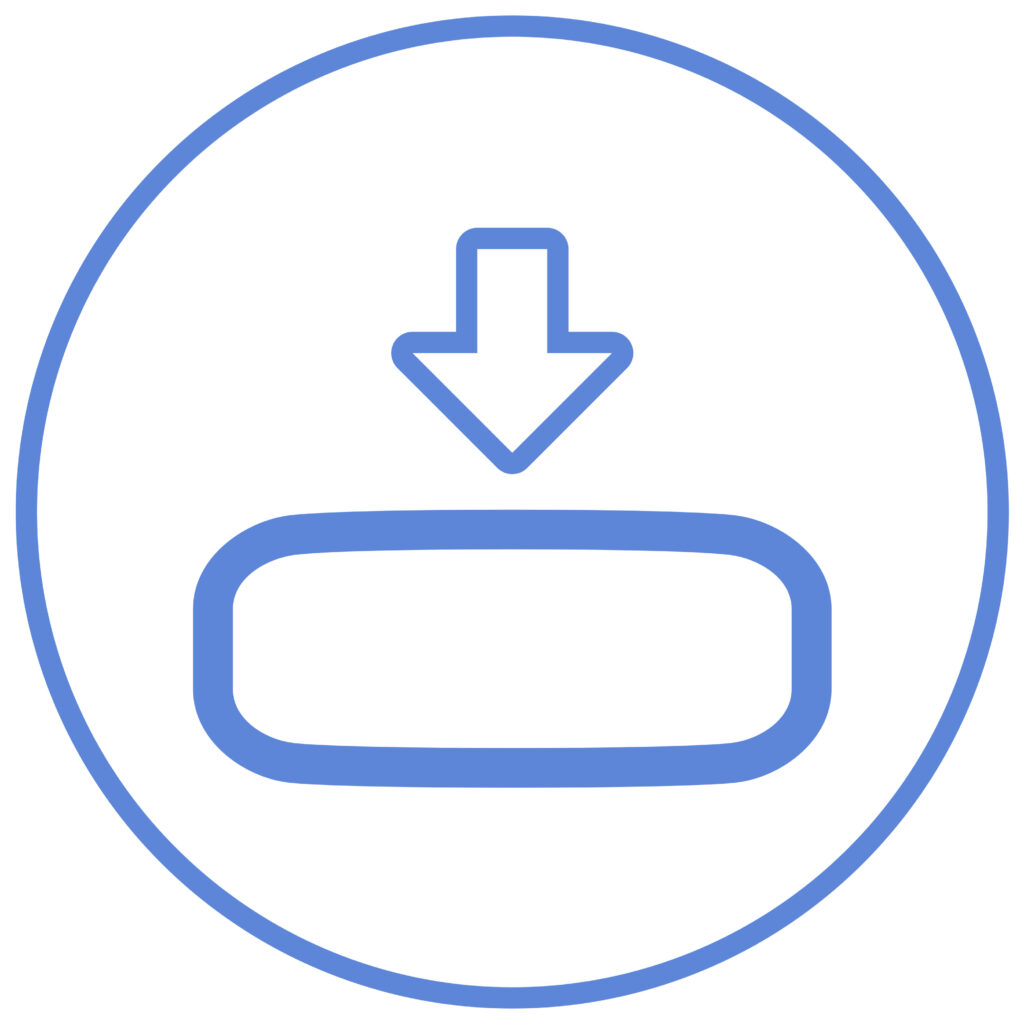 Innerspring mattresses do a great job of protecting their owners from wear and tear. Thanks to that robust core, durability is increased greatly with the addition of memory foam layers on top.
Innerspring beds are very popular because they offer comfort without sacrificing support. Newer models with coil layers made from individually wrapped coils tend to last longer since the body weight is evenly distributed across hundreds of micro coils.
In general, an average innerspring mattress has a lifespan of 6-7 years. Choose a proper foundation and adequate mattress firmness and you can count on your mattress to stay in shape for a long time.
Cooling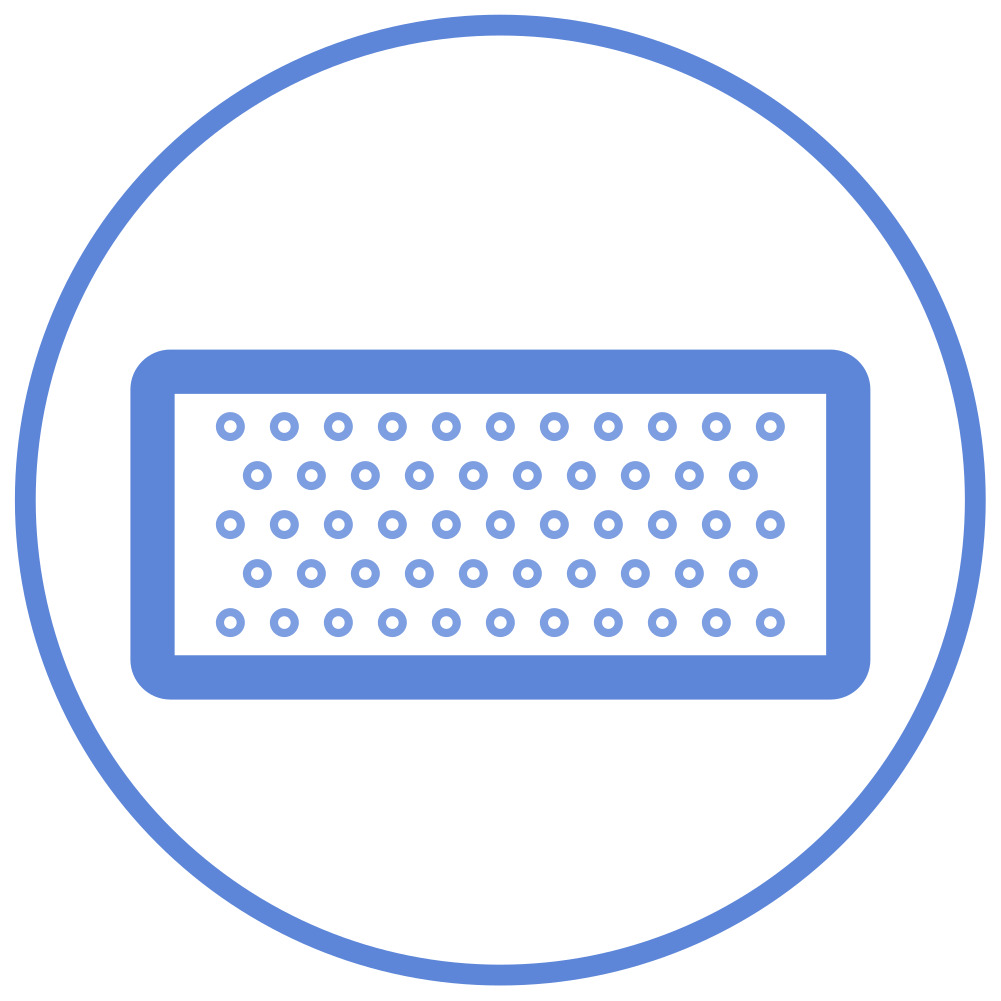 Effortless cooling ability is one of the superpowers of an innerspring mattress. Their construction allows for air to flow through the mattress resulting in neutral temperatures of the bed.
Imagine how the layers of foam are sitting on top of layers of coils that are essentially open cells. The air is in circulation without any resistance, and the mattress can breathe. Isn't that something? You can sleep cool no matter what the top layers are made of. This is why we always recommend an innerspring or a hybrid mattress to hot sleepers.
Top Layer
There are many different types of top layers out there. It's important that you can pick out which type is best for your needs. There are poly foam, memory foam, and latex, all with their own unique qualities.
Another thing to consider is the comfort layer's thickness. People who prefer more contouring go for thicker layers. And if you prefer the traditional innerspring mattress feel, you can easily settle with a thin memory foam layer or any other thin layer, as a matter of fact. Just watch out for back pain, since thinner layers can sometimes be too uncomfortable in the long term.
Motion Isolation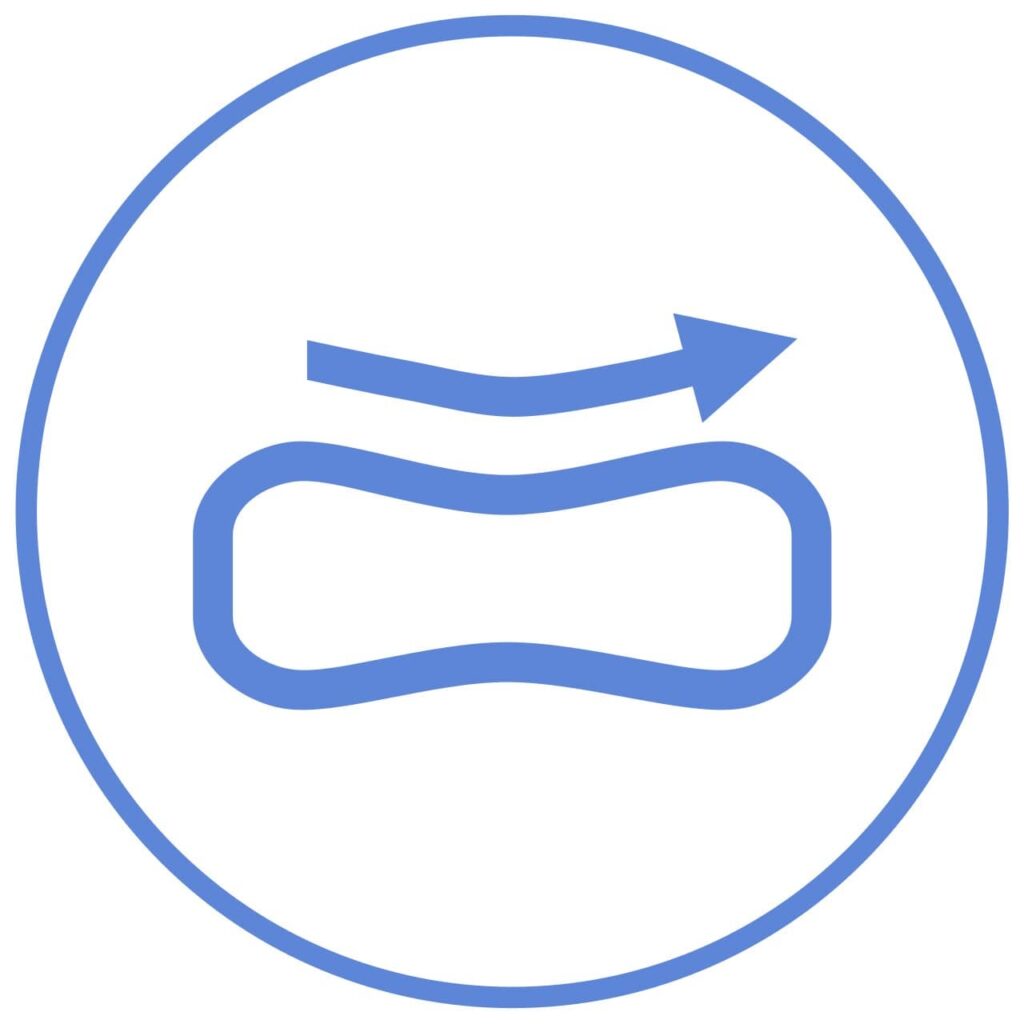 Motion isolation is a very important factor when it comes to choosing the perfect mattress for you and your partner. This property measures how well a bed absorbs movement, which can be helpful if one person often gets up at night or moves around during sleep times.
Innerspring mattresses have good motion isolation when the core is made from hundreds of individually wrapped coils. They keep the disturbance localized, and your partner won't feel you tossing and turning during the night.
However, if you are very easily woken up, consider memory foam mattresses, too, because they are the best at motion isolation.
Price
Innerspring mattresses come in a huge price range. The most basic models, which lack comfort layers and have thin cotton or low-quality coils, can be found for around $300 dollars per queen size mattress. These mattresses tend to lose shape much faster, and the coils become noisy and less responsive over time.
A luxury innerspring bed, on the other hand, can cost up to over $2,500 depending on features added to it. These mattresses offer high-quality coils that are covered with multiple foam layers. This is how a typical hybrid mattress is built. They offer better pressure relief and body contouring as a result.
In our opinion, the best value innerspring mattress can be found somewhere in the middle of the price range. Also, check out the coupons. It's always a good idea to snatch a good discount.
Delivery
The perks of buying an online mattress are numerous. One of them is that all delivery details are available on the mattress brand website, where you can find everything you need to know. But another thing to look up is whether the white glove delivery is included or available.
White glove delivery involves a team coming to your home and setting up the mattress in one's own bedroom. Also, if you have an old one already installed, then they will be able to take it out together as well.
Shipping Costs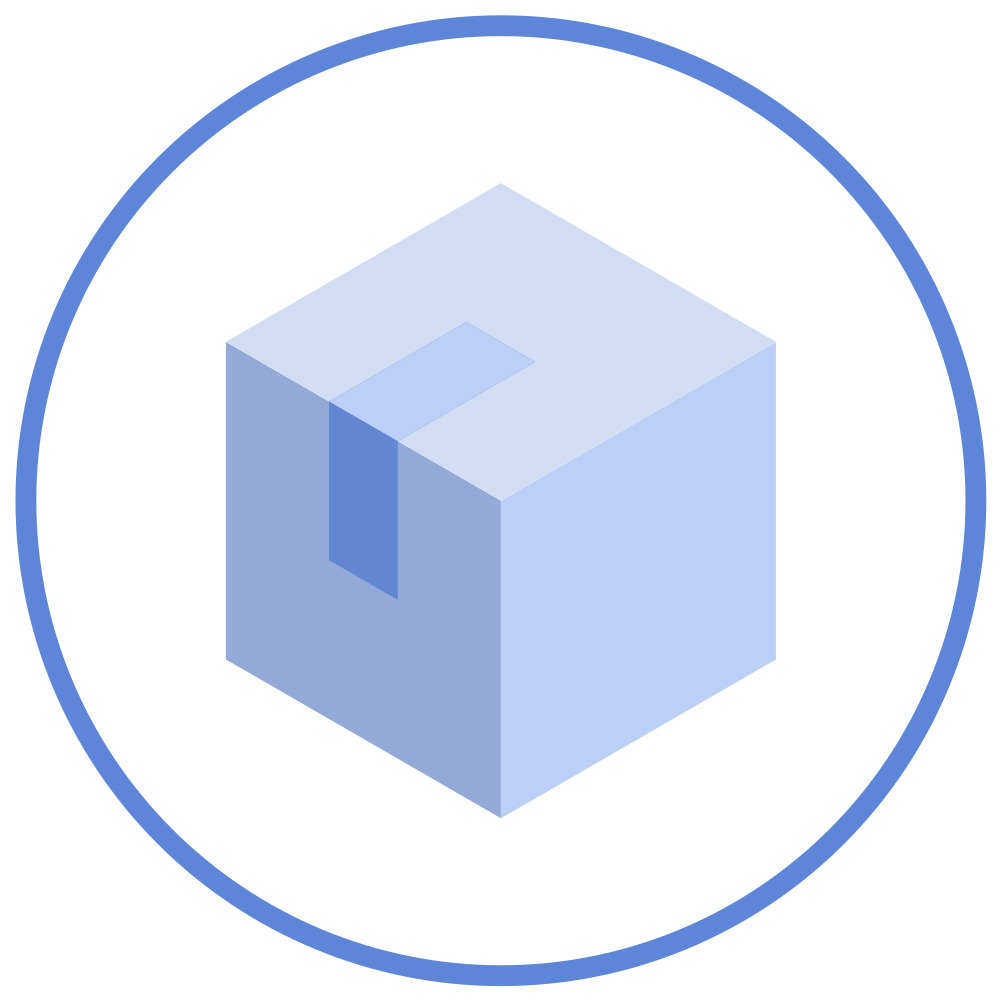 For most online mattresses, there is free shipping and handling, which means that your new bed will arrive at home in one piece! These mattresses are usually nicely prepared, compressed, and sealed in a box, and sent to you directly.
All you need to think about are two things. Firstly, don't forget to check the mattress weight. The mattress box can be quite heavy, so get someone to help you transfer it and set it up in the bedroom.
Secondly, don't get scared of the smells because off-gassing is absolutely normal. It will lose the "new mattress smell" in a matter of hours or days.
Who Should Buy An Innerspring Mattress?
Back Sleepers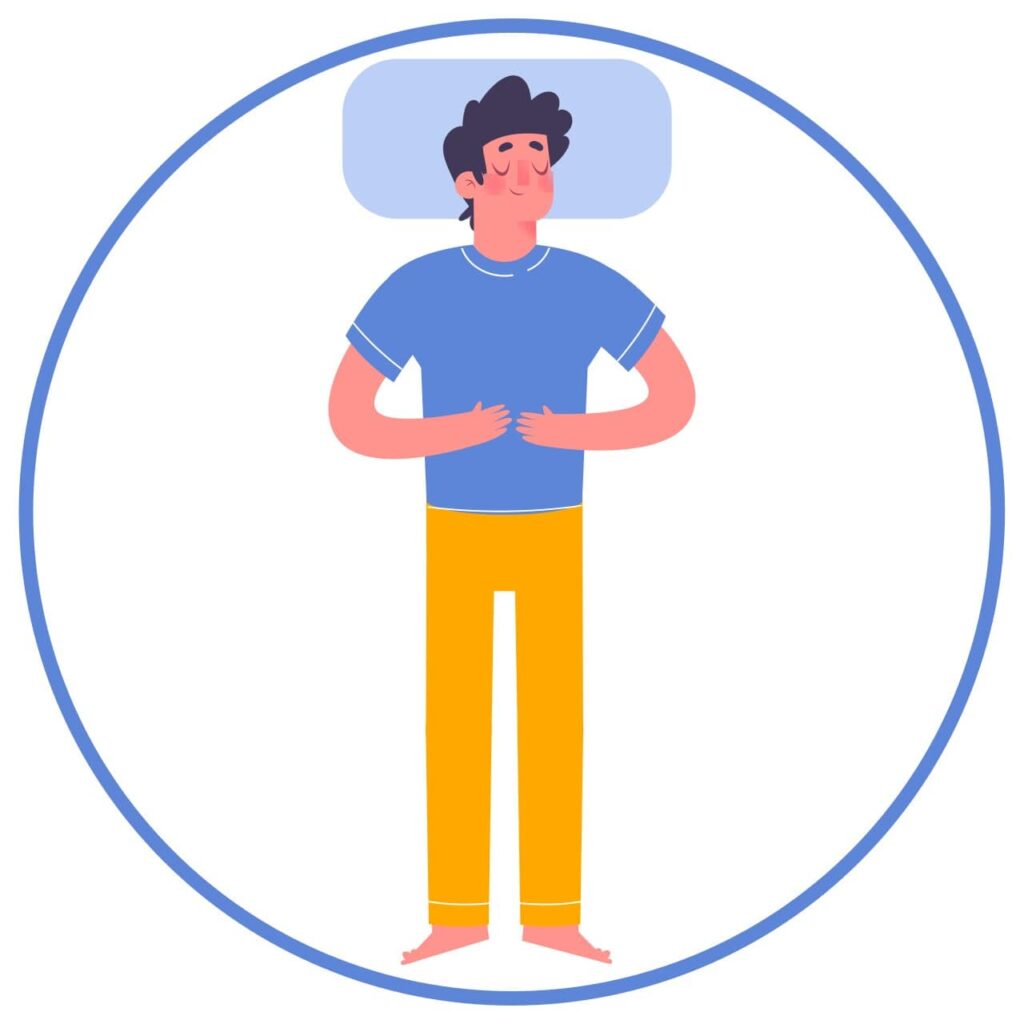 Back-sleeping is a great way to get some good rest, but it can be tough on your body if you're not using the proper mattress. An innerspring bed seems like an ideal choice for back sleepers because they have pillow tops that can add some comfort and support.
The firmness of an innerspring mattress is important because it can cause back pain. For those who sleep on their backs, a medium-firm bed may be more appropriate than a plush pillow top. Back sleepers need good support in order to prevent the hips from dropping in to dip into the mattress, which can be the cause of back pain. If this is something you struggle with, you should find a mattress for back pain as soon as possible.
Stomach Sleepers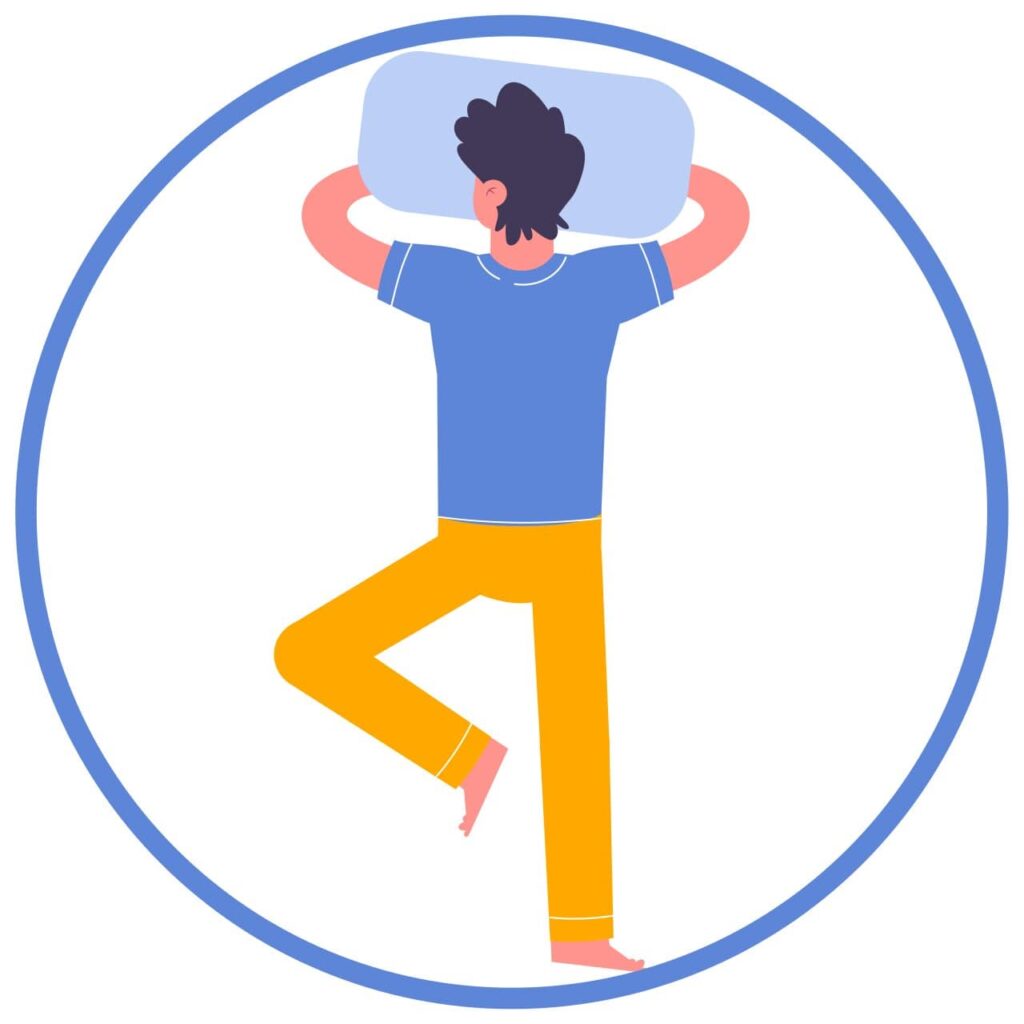 Back and stomach sleepers usually go together when we talk about firmer mattresses. That's because these sleeping positions need a supportive mattress surface to keep the spinal alignment in check.
For stomach sleepers, it's important that their mattress has the right firmness, so they don't end up sinking into a softer bed. A firm or medium-firm innerspring bed is usually the pick for strict stomach sleepers. A firmer option will provide better support and prevent sore hips from occurring as often.
If you're a stomach sleeper and suffer from back pain, that also calls for a new, more supportive mattress. If you're not sure where to start, check out the list of top-notch choices for back pain.
Side Sleepers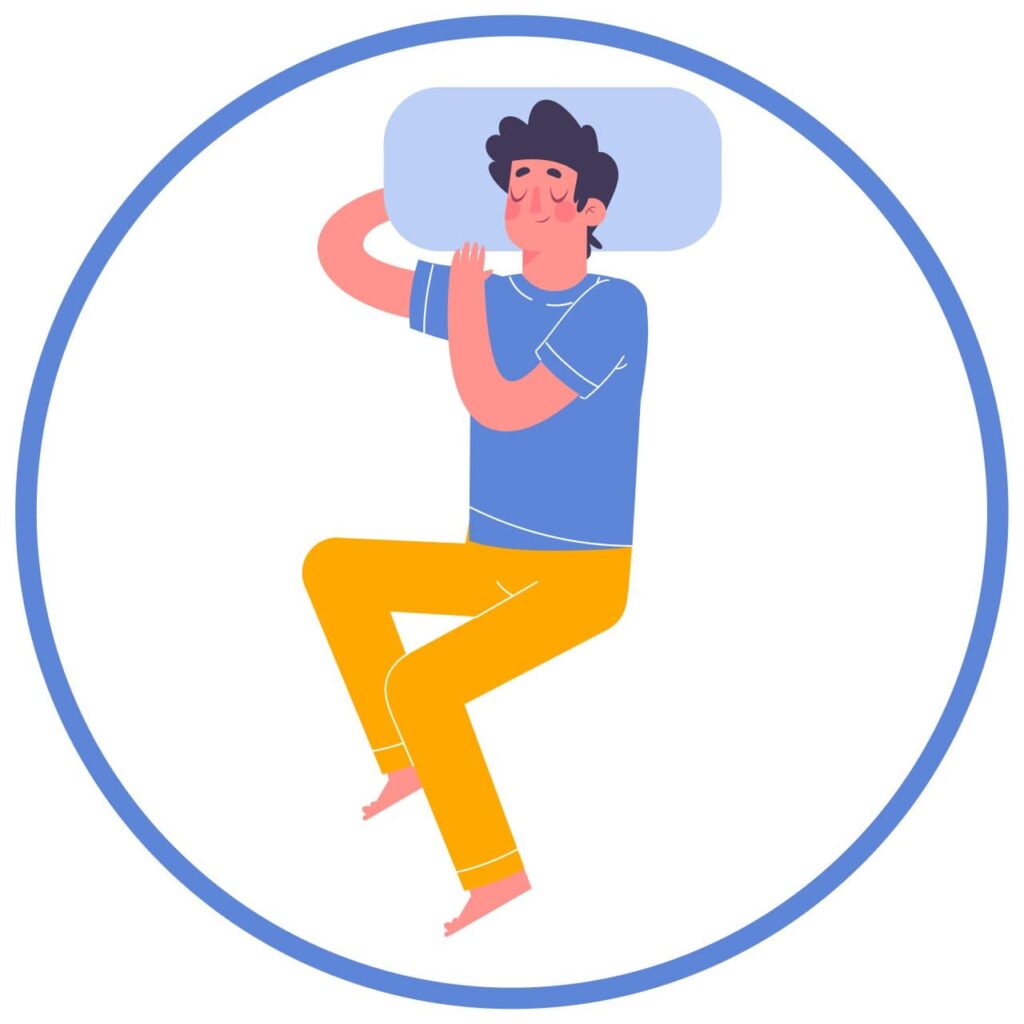 Innerspring mattresses use a coil base to provide responsiveness and bounce, but they can also be on the firmer side. Luckily for side sleepers, many newer models offer the option to add a pillow top or to choose a different firmness level. Having a thin layer of foam will not be good enough for your shoulders, so make sure you look for something that will conform to your body.
Our top advice for side sleepers is to make sure that the mattress is not too firm and aim for the medium-firm or even softer, depending on your weight and height.
Here's a list of good side sleeper options if you're a strict side sleeper.
Combination Sleepers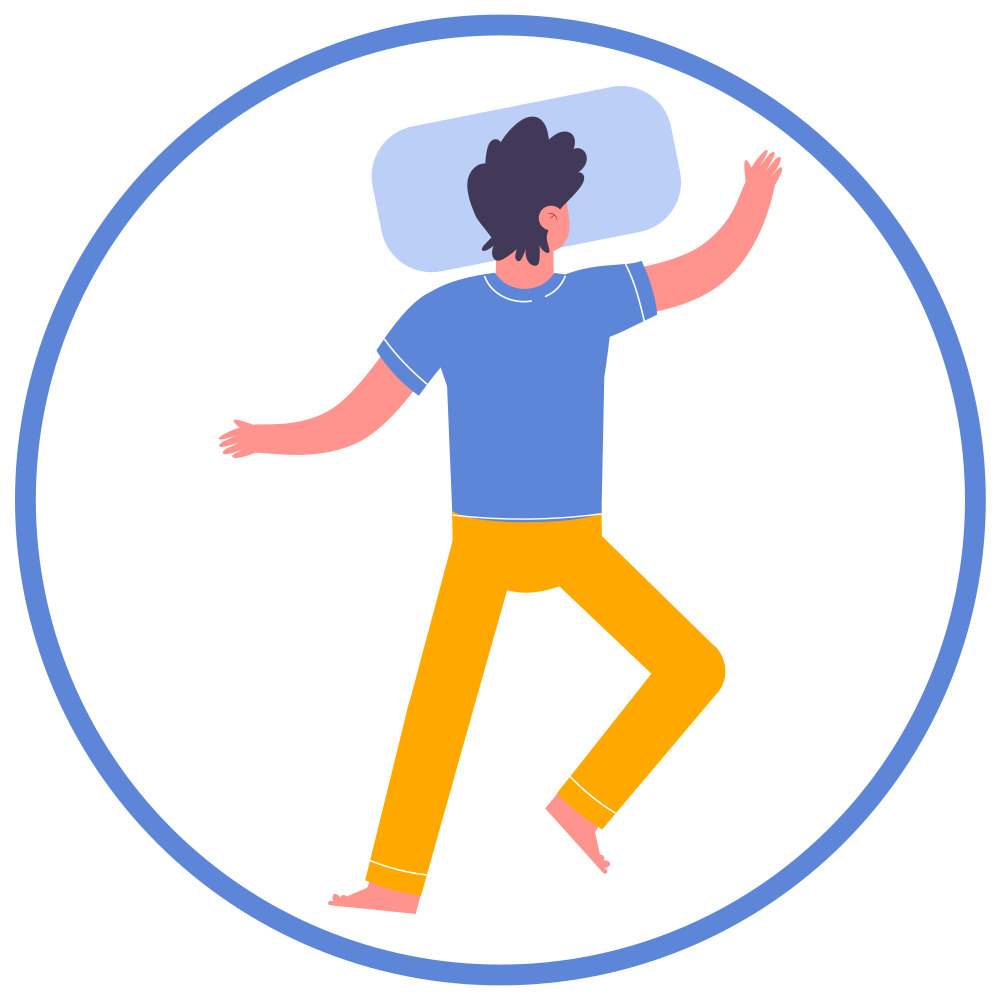 An innerspring and hybrid mattress both provide support in the coil base while also creating comfort with a pillow top or various foam layers. The huge advantage of these types is the added responsiveness that is necessary for a smooth position change. That is why a bed with coils is a good choice for restless sleepers and anyone who loves to feel like they can bounce from one position to the next.
But, you don't want to sink too far into your mattress when moving from sleeping on your stomach. Pay attention to the number of layers and firmness level of the comfort layer.
However, if combo sleepers want a memory foam mattress, they should consider one that has zoned construction for better distribution of body weight across different parts.
Frequently Asked Questions
How much does an innerspring mattress cost?
The average price range starts around $700, but this can go anywhere between 300 dollars all the way up to over 2k. The cost of an innerspring mattress varies depending on where you buy it. Online brands have lower overhead costs than brick-and-mortar stores, so buyers who purchase from them may pay less for their new bedding items than people buying at retail locations.
However, if you want something more versatile in terms of the price, check out our list of best budget mattresses and buy online rather than going into a store physically. It's no secret that most popular brands offer discounts every now and then, plus the free shipping is pretty much a mandatory benefit these days.
Is a coil mattress good for me?
It depends on what type of feel you prefer. People who love memory foam mattresses usually love the soft, foamy feel with that characteristic feeling of sinking in a bit. With innerspring mattresses, people usually enjoy feeling more like they're on the top with less sinking.
The responsiveness is also something you can expect with innerspring mattresses, as well as the increased airflow due to the coils in the mattress core. That is something that is very important to hot sleepers as they tend to overheat during sleep.
You can find all sorts of firmness options nowadays, so the question of comfort is out of the picture. If you're still unsure, check out our best hybrid mattress list and the best memory foam mattress list to see the difference.
What Is the best innerspring mattress for side sleepers?
The best innerspring mattress for side sleepers is the one with good pressure relief. Side sleepers usually enjoy innerspring mattresses, especially hybrids. They have thicker comfort layers with more pressure-relieving properties. That is important for the shoulder and hip area because of the added pressure.
If the mattress is not conforming enough, these areas push into the surface too hard. The result is discomfort and aches in your shoulders and hips. Even your neck muscles can feel the strain. So the following day you get up feeling like your mattress body-slammed you. No, thank you, right?
Which is better memory foam or innerspring mattress?
It depends on a variety of factors. First of all, your preferences will dictate which type of mattress will offer more pressure relief. For example, all-foam mattresses are not so responsive, but they offer more of a cradling feel. Some people love to sink in a bit and to feel hugged by the mattress. Others prefer to feel like they are sleeping on top of the mattress.
On the other hand, innerspring mattresses offer a bouncier feel. They are more responsive due to the coil system in their core. This design usually contributes to sturdier edges of the bed in comparison to the all-foam mattress.
To get closer to the answer, think about what feels good for you, and compare it to what both materials have to offer.
How long will an innerspring mattress last?
The average innerspring mattress lifespan is 6 to 7 years. Innerspring mattresses have a shorter lifetime compared to other materials.
Springs start to decline after a few years. The coils that carry most of the pressure will show the effects sooner. It can usually be spotted in the middle area of the mattress. However, with the appropriate care, the mattress can stay in good shape for maybe even up to 7 or 8 years. Innerspring mattresses come in a versatile price range so pick based on what suits you the most.
Final Thoughts
Let's look at the list of best innerspring mattresses of 2023 to summarize:
| Mattress | Best For |
| --- | --- |
| Saatva Classic | Best Innerspring Mattress For Hot Sleepers |
| Helix Midnight | Best Innerspring Mattress For Back Sleepers |
| Avocado Green Mattress | Best Eco-Friendly Innerspring Mattress |
| Leesa Hybrid | Best Innerspring Mattress For Combination Sleepers |
| DreamCloud | Best Innerspring Mattress for Average Weight Sleepers |
| The WinkBed | Best Premium Feel Innerspring Mattress |
In our opinion, all of them are high-quality, reputable mattresses. We considered factors like sleep position, quality of materials, comfort, etc. during the process of selection. We looked at side sleepers, back sleepers, stomach sleepers, and combination sleepers preferences and compared them with the mattress characteristics and reviews.
As you probably noticed, all of them have some captivating features to offer. We loved customization options the most because it shows dedication to customer satisfaction. Generous sleep trials are also at the top of our list. With longer sleep trials, you get to decide without a rush.
We hope you found a few candidates to focus on and maybe even decide to take one home. Who knows, maybe your perfect slumber zone is just a click away!