Best Mattress for Hip Pain – 5 Top Products for 2023
Written by: Milica Terzic
Updated: 02/20/2023
We don't think about this enough, but great quality sleep is vital for our mental and physical health. It's key to the overall quality of life. Feeling pain in central pressure areas like the hips can disrupt the quality of sleep.
Hip pain is one of the most common concerns of many sleepers, particularly side sleepers. There are many factors that contribute to hip problems. One such factor is owning and sleeping on an old/wrong mattress.
Now, it's easy to say you need a new bed. But, no one ever gives you the know-how on what you need in a mattress for elevating hip pain.
Don't bang your head on the closest surface just yet! We're here to guide you on your merry way!
Today, we are covering our detailed roundup of the best mattresses for hip pain in 2023. Take a deep dive with us as we dissect what makes them so great and what to watch out for on your quest. Let's roll!
The beds that are on this list were picked, as we believed they will suit your needs and wants the best. If there isn't a match for you, find out more about other models on our other best mattress lists and reviews.
Best Mattress for Hip Pain 2023List
DreamCloud Mattress – Most Comfortable Mattress For Hip Pain

One of the things we associate with sleep is clouds. So it's no wonder that there is a brand so inviting. The DreamCloud mattress is a luxury hybrid model popular since it launched in 2018. Especially among those with hip problems.
Let's take a closer inspection of its design:
The DreamCloud mattress is 14″, making it thicker than the average mattress. The central part of this mattress is its dual layer of pocketed coils. They are what makes the bed long-lasting and responsive. They support both the bed construction and the sleeper with hip pain.
It's also essential to sleep on something that will give you that extra comfort. Luckily, the DreamCloud mattress is also on our most comfortable mattress list.
The model is encased with a unique polyblend quilted cover containing Mongolian cashmere. Cashmere is known for its plush and luxurious feel. It has thermal insulating properties, which you should look for if you're a hot sleeper! Make sure to check out our best cooling mattress roundup as well.
Underneath is the secondary comfort layer. It consists of a soft memory foam layer infused with a unique cooling gel. If you have hip pain, you'll love this foam layer! The pressure-relieving properties hug and cushion the body in all the right spots. No risk of sagging, by the way.
In short, it's just what the doctor ordered!
Why does the DreamCloud mattress stand out?
It's a 14" luxe hybrid bed.
It's thicker than other beds on the market.
The mattress doesn't sag.
Balances out comfort & support.
Excellent for hot, combo, and sleepers with chronic hip pain.
Not sure whether you should get this mattress? Before you decide, make sure to learn more about it on our full DreamCloud mattress review.
DreamCloud
The DreamCloud mattress is a five-layered hybrid mattress known for its great value. The model is especially a hit with hot and back sleepers.
Amerisleep AS3 Mattress – Best Memory Foam Mattress For Hip Pain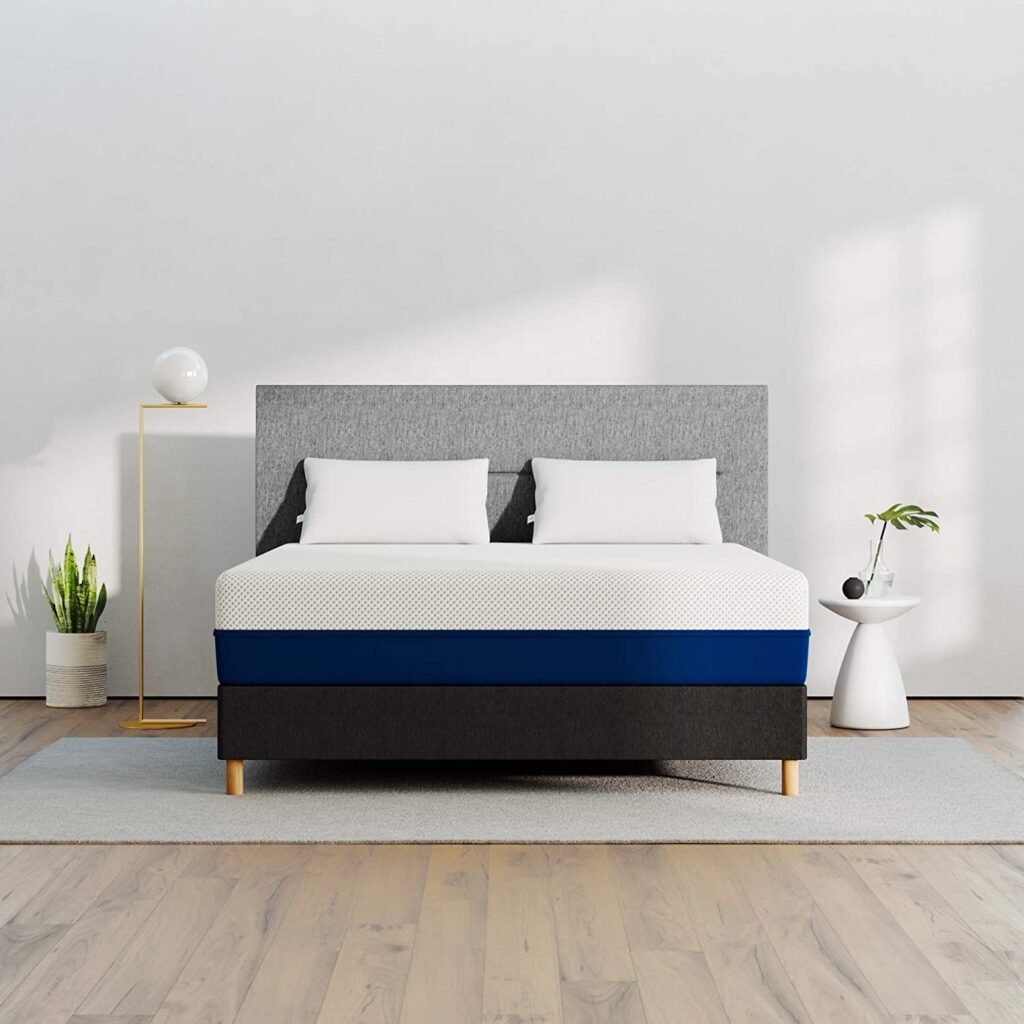 There is a dime a dozen memory foam mattresses, but some brands separate themselves from the rest. With the nickname sleep revolutionists, it's no wonder Amerisleep relishes in the spotlight.
Yet, one memory foam model does shine more brightly than others in the lineup. The Amerisleep AS3 mattress is the brand's most popular and best-selling model. And for a great reason, too.
First off, the company uses its spin on memory foam. Their Bio-Pur® memory foam is unique and plant-based. Not only does it save the planet, but it's also more breathable due to the open-cell structure. So not only can you count on exceptional pressure relief, but also sleep cool at night.
Also, open-cell structures make beds more responsive and allow you to toss and turn as you sleep. Hence why we added this model to our best mattresses for the combination sleepers lineup.
Many people enjoy memory foam because of its pressure-relieving properties. It makes sense that sleepers with hip pain will enjoy the Amerisleep AS3 mattress. But, those with hip pain also need a mattress that will support them.
And that's where the Amerisleep AS3 second layer comes in. The 2″ Affinity layer targets areas like hips that need an extra dose of support. The foam is firmer under the feet, midsection, and head areas to keep the spine aligned. It's soft under the hips and shoulders to cradle them and prevent further problems.
Why does the Amerisleep AS3 mattress stand out?
It's an eco-friendly, plant-based memory foam mattress.
The Bio-Pur® memory foam is slow-moving, cooler, and more responsive.
The mattress excels at motion transfer and pressure relief.
It's popular with combo sleepers.
Due to its overall design, it's excellent for sleepers with hip problems.
Want to know more about the other Amerisleep memory foam mattresses? Then head on over to our candid Amerisleep mattress review, where we really dive deep.
Amerisleep AS3 Mattress
The brand's most popular model, Amerisleep AS3 mattress, is an eco-friendly bed and offers an phenomenal balance of comfort and support.
Layla Mattress – Best Mattress For Hip Pain And Back Pain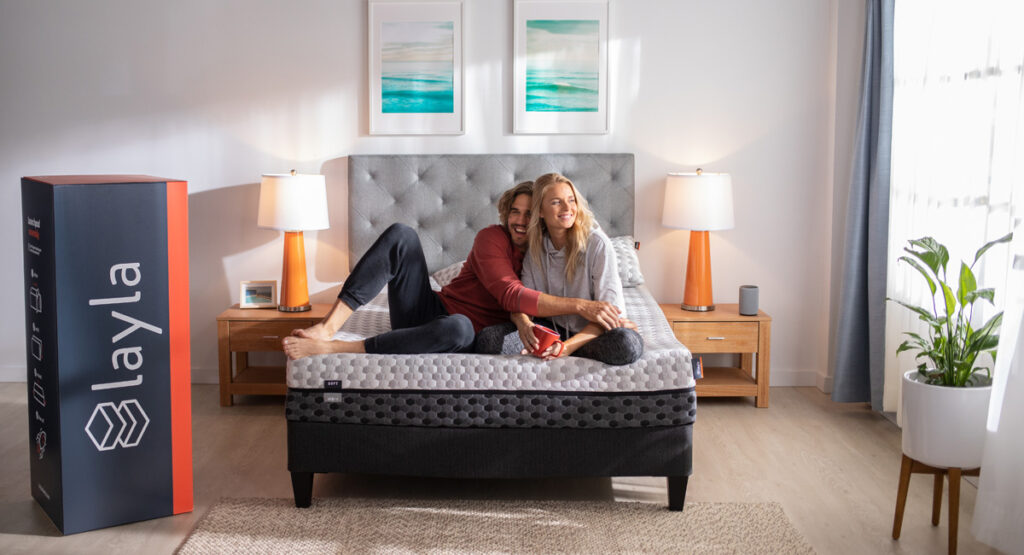 Another great memory foam mattress on this list is the Layla mattress. Trust it will get you on your knees, too.
It can be hard to navigate and find the right one in a sea full of mattresses. So many sleepers love the Layla mattress! It's due to its outstanding pressure relief and unique construction. Why extraordinary?
Well, you see, the Layla mattress is flippable. To clarify, it has two sides with different firmness levels. By flipping the bed, you can go from soft to firm in a matter of seconds. It's cool, especially if you have hip and back pain issues. The Layla mattress is also one of the best mattresses for back pain.
Memory foam is a material that is infamous for trapping some heat. But, by infusing the foam layer with copper, the heat is more evenly distributed. And if you sleep with a partner, this can be a bonus to you both! Did we mention that the Layla mattress is on our best mattress for couples list?
One final note – when it comes to hip pain, going soft is not always the way to go. You need a bed that can help cradle you but also ensure the spine is aligned. In this case, we believe the firmer side of Layla might be the right pick.
Why does the Layla mattress stand out?
It's a flippable memory foam bed.
Each side has a different firmness level.
The memory foam is infused with copper to keep you cool.
Layla has notable pressure relief.
It's great for couples with back and hip problems.
Want to learn more about this bed? Visit our Layla mattress review. Get the latest information in one place.
Layla Mattress
Layla is a mattress with switchable firmness. Side sleepers enjoy it most, but all sleeper types call Layla a dream in a box.
Purple Original Mattress – Best Mattress For Hip Pain And Combination Sleepers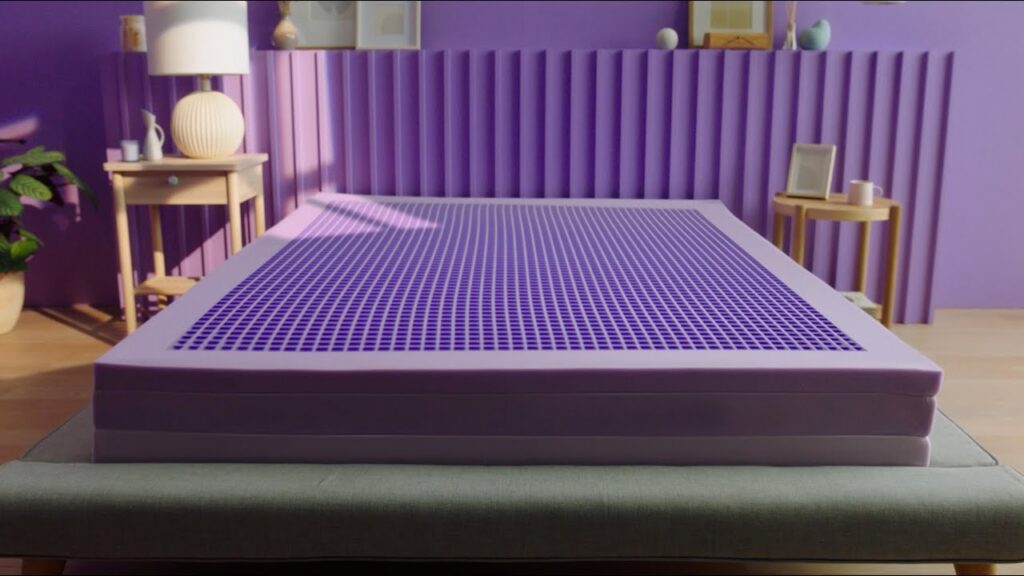 Listen, there is no way you haven't heard about the Purple mattress. Especially if you've been searching for a new bed for a while now. They are literally everywhere! Online and offline ads, social media posts, etc. But what makes this mattress so surpassing?
The Purple Original mattress is a prevalent all-foam model that has a unique design. You see, the company uses a special Purple Grid in the comfort layer. This grid is entirely out of the stretchy Hyper-Elastic Polymer.
Because it's made like a grid, this allows the bed to achieve incredible things. As it's poked with holes, it helps you stay cool at night. The material is stretchy, responsive, and bouncing back faster than regular memory foam. This is why it's included on our list of best mattresses for combination sleepers as well!
The responsiveness of the bed also helps it with redistributing weight easier. More effortless weight redistribution makes the bed perform better at pressure relief. It can contour much more accessible around the body without it sinking in. And in turn, this can further reduce the chance of discomfort, especially around the hips.
Why does the Purple Original mattress stand out?
It's one of the most popular all-foam mattresses.
It features the one-of-a-kind Purple Grid.
It also keeps you cool at night.
Tremendous pressure relief and responsiveness.
An excellent experience for combination sleepers.
Is there more you'll like to know? Check out the candid and detailed Purple mattress review.
Purple Mattress
Purple mattress comes with a unique grid-like comfort layer and medium-firm feel that makes it a good choice for combination sleepers.
WinkBeds Mattress – Best Luxury Mattress For Hip Pain
Ideally, a bed is supposed to be comfortable and sturdy enough so that you can catch some quality z's on it. Here's another unique hybrid mattress for you to try out.
As one of the most popular models, the WinkBed has plenty of qualities that make it pop out from the crowd. And boy, does it ever pop out!
The handcrafted WinkBed is available in four firmness options:
Softer,
Luxury Firm
Firmer
Plus.
Each guarantees a hotel-luxury experience, no matter your weight or body type. But how do they achieve this experience?
They do so by using high-quality materials, of course! Thanks to its Euro-pillow top, the model feels luxe and adds to the bed's comfort. Premium layers of the Winkbed support the back, giving it its pressure-relieving properties. It's also the reason Winkbed's one of the best mattresses for back pain.
As the mattress is so comfortable for back pain, it stands to reason that it's also an attractive bed for hip pain. But what about the support?
We're glad you asked! The WinkBed mattress owes its sturdiness to its five zones of pocketed microcoils. They're amazing as they support the body, and cut overheating and motion transfer.
The Softer and Luxury Firm model soothe hip pain the most. Sleepers will enjoy these two models as they balance comfort and support.
Why does the WinkBed mattress stand out?
It's a hybrid innerspring bed.
It's Available in four firmness options.
A versatile mattress model, as it suits many sleeper types.
The Plus model is among one of the best mattresses for heavy people.
Excels in pressure relief, motion transfer, and longevity.
Did you know that the WinkBed has a lifetime warranty? To learn more, head on over to the WinkBed mattress review, straight away!
WinkBeds
WinkBeds are true hybrid mattresses made by hand. Crafted with luxury in mind, they're among the most comfortable mattresses on the market.
How to Choose a Mattress for Hip Pain
That would be our list of the best mattresses for hip pain. Do any of them seem like your cup of tea?
If you're not sure, don't fret! We also made this guide on choosing a new mattress to alleviate hip pain. Let's see what causes hip pain and how your bed can help you!
How Hip Pain Affects Sleep
Hip pain is one of the most common types of joint pain. Sleepers with hip pain can feel shooting pain or stiffness on their hip joint, on the outer hip, thigh, or groin. They could even get muscle spasms, and the pain can spread to the back or knees. If you feel hip pain for over a couple of months, it's likely chronic hip pain.
A lot of people suffer from this ailment. Studies show that 22 million Americans experience hip pain. Hip pain can be caused by many different things, although it mostly comes from the inside. Causes like rheumatoid arthritis, autoimmune diseases, and tendinitis are common. People can also get hip pain from injuries, pinched nerves, pregnancy, too much weight, injuries, or overuse of the hip joint.
There are a lot of different medical conditions that can cause hip pain. However, a bad mattress can worsen hip pain and sometimes even drive it.
Sleeping well is crucial for our body and mind, and we must do it if we want to live well and feel better. But hip pain and other joint pain can be hard to get through when you're just trying to get to slumberland. You can't sleep because you're in pain, and it feels worse the more tired you are, creating an endless cycle.
But how can you fix it? Since hip pain usually comes from inside, medical treatment is the only way to cure it. But, it might be hard to find the cause immediately. Making things more manageable and less painful on the outside is also a must. That's where your mattress, sleep positions, and other factors come into play. Side sleepers usually get hip pain because side sleeping puts a lot of pressure on the joint.
What to Look for in a Mattress for Hip Ache
As you can see, there are a lot of things that can cause hip pain. But what should the best mattress for hip ache relief come with? From support to pressure relief, here are the things you should watch out for when shopping.
Support
A supportive mattress is used to keep your spine aligned. A misaligned spine can lead to joint pain, one of them being hip pain.
Support also prevents the body from sinking too much, and the support layers are usually made with coils or firmer foam. A bed with zoned support might be the best option for hip pain.
Zoned support is focused on specific body parts, usually joints. This way, there are beds with zoned support around the hips to let them sink more, so the pressure doesn't worsen the pain.
People need different levels of support based on their sleep positions, how much they weigh, and if they suffer from any pains. Side sleepers need good support, so they don't get hip and shoulder pain.
A mattress would also have good edge support. Edge support is important if you sleep near the edge of the bed or like to sit there.
Firmness
Does your bed feel soft or firm? This feeling is called mattress firmness.
Even though it's usually subjective, there's a mattress firmness scale with levels 1 to 10 to help us out. Mattresses can be soft, soft, medium, medium-firm, and extra firm. According to studies, most people prefer a medium-firm mattress, but that doesn't mean it will be your cup of tea.
The firmness seems similar to support initially, but that's not the case. Support is there to keep your spine aligned, and firmness describes the feel of the top layer. Although, firmness can affect spinal alignment if it's not right for you.
When choosing the perfect firmness, you must consider your preferences and sleeping habits. Do you feel better on a softer or firmer mattress? What about sleep positions? How much do you weigh?
If you feel hip pain, you should avoid mattresses that are too firm because they can push against the joint too much and cause even more pain. Instead, you should go for a softer mattress. However, going for a too soft mattress is just as bad. If a mattress is too soft, the hips will sink too much, which will cause misalignment, and even pinch nerves and other aches. Side sleepers should aim for softness.
Durability
You need to find a durable mattress if you want a good night of sleep for more than just a couple of months.
Most mattresses last about eight years, but some can last longer. Latex mattresses are known for their durability and can last even more than ten years. However, a budget mattress made from a less durable material will start deteriorating faster, and the wrong bed can worsen hip pain.
Foam beds, especially softer ones recommended to relieve hip pain, tend to deteriorate faster because the material is soft. If you plan on getting a foam mattress, make sure it's made from high-quality foam with a denser support layer.
The durability of an innerspring or a hybrid mattress usually depends on the thickness and quality of its coils. Some coils, like individually wrapped and offset coils, can last longer. However, innerspring beds aren't recommended for hip pain. More on that later.
Contouring
A good mattress is supposed to contour your body and follow its shape. This helps with spinal alignment and comfort.
Different people require different levels of contouring. For example, side sleepers need a contouring mattress that will follow the line of their body without disturbing the spine. A bed for side sleepers should let the widest parts of their body sink. That is the reason why a lot of side sleepers suffer from hip and shoulder pain.
On the other hand, back and stomach sleepers don't need as much contour as side sleepers, but they still need it. Memory foam is the most contouring material with a lot of sinkage. This can be great for mattresses for hip and shoulder pain, as long as it isn't too soft. Latex is also a very contouring material, so both are very good options for side sleepers.
Pressure Relief
If you have hip pain and want to sleep well, you need to get a mattress with excellent pressure relief. A bed with pressure relief is supposed to equally distribute your weight and not push back against pressure points.
Your pressure points can depend on your sleeping position. However, pressure points are usually located in your hips and shoulders, which is why you will feel pain if your bed doesn't relieve pressure. This is why side sleepers especially suffer from hip and shoulder pain since side sleeping can be stressful for the body.
Memory foam is known as a mattress material with the most pressure relief. However, latex is also a good choice if you want to relieve pressure. Hybrid mattresses can be okay with either of these materials, but innerspring beds aren't good for pressure relief.
Responsiveness
Depending on the mattress's material, it can either have a fast or a slow response. Materials with a slow response tend to get back into their original form after you apply pressure to them much lower than those with fast responsiveness. Mattresses with quick responsiveness are usually described as bouncy.
For example, natural latex mattresses respond quickly, making them a good choice for combination sleepers, couples, and heavier sleepers. Comfort is a big part of relieving hip pain, so you must choose the most comfortable mattress. And if fast responsiveness doesn't seem like your cup of tea, you should go for memory foam because it's known for its slow response.
Quality Materials
When looking for the best mattress, regardless of its price, you should make sure you choose the best possible materials.
High-quality materials have more impact than you might think. As mentioned before, a bad-quality mattress will not last long. And, when a bed begins to sag or loses shape, you will feel more pain.
So when choosing a new mattress, do your research, know what you want, and don't be afraid to contact customer support of mattress sellers and ask them about the materials they are using.
Temperature Regulation
Hot sleepers know the importance of having a breathable and cooling mattress.
Some mattress materials trap body heat, making it hard for people to sleep. Hot sleepers suffer from this because their body temperature keeps rising through the night. A mattress that traps body heat can worsen sleep quality for hot sleepers, which can, in turn, worsen hip pain.
Memory foam is notorious for this, even though it's great for pressure relief. It's a closed-cell material that traps heat and isn't breathable. Manufacturers try to fix this with new foams like gel memory foam and copper-infused memory foam, but they're still not as cool as other options.
If you're looking for a breathable mattress for hot sleepers with hip pain, go for latex or a hybrid mattress. Innerspring beds are very breathable, but unfortunately, they don't have enough pressure relief for hip pain.
Body Weight
Choosing the perfect mattress can also depend on how much you weigh. This can affect your support, comfort, and the ideal firmness, especially if you're looking for beds for hip pain.
The more you weigh, the more pressure you put on the mattress. To make things easier, we separated people into three groups based on their weight and what they needed in a bed for hip aches.
Lightweight sleepers under 130lbs don't put much pressure on a mattress; they need something soft enough to let their body sink. If they go for a too firm bed, it won't relieve pressure enough. Also, since they don't weigh much, they can sleep on a thinner comfort layer.
Average sleepers from 130lbs to 230lbs need a bit more firmness, but not too much. They can sleep on a medium-soft or a medium-firm mattress with good pressure relief just fine if they have hip pain. It mostly depends on their sleeping position.
Heavy sleepers over 230lbs need a supportive, durable mattress that offers enough pressure relief and good edge support. This is why mattresses for heavy sleepers are usually on the firmer side, but if you have hip pain, you need to choose one that's a bit softer and offers more pressure relief. Also, go for thicker comfort layers, but not those soft enough to make your hips sink too much.
Sleeping Position
Lastly, your sleeping position has a significant impact on hip pain. It's no wonder some positions put more pressure on specific body parts. Let's see how you can choose your new mattress based on how you sleep and whether the position affects your hip pain.
Back Sleepers
Back sleepers probably sleep in the healthiest sleeping position. It's pretty easy to keep their spine aligned, and the best mattress for back sleepers has good support and a thinner comfort layer with pressure relief.
Because back sleeping doesn't put too much pressure on the side and front of the hip bone, it's usually the way to go if you feel hip pain. Back sleepers with hip pain should go for a medium-firm mattress that won't let them sink too much. However, heavier sleepers with hip pain should go for firmer options with thicker comfort layers.
Side Sleepers
Side sleepers sleep in the most common position, but that doesn't mean it's so healthy. Side sleepers can experience a lot of hip and shoulder pain since those are their pressure points. If you're a side sleeper who experiences hip pain, you should try changing your sleeping position.
The best mattress for side sleepers is supportive, soft, and contouring, with pressure relief and a thick comfort layer, so they don't get hip and shoulder pain. The perfect mattress firmness for side sleepers is a softer mattress, although heavier side sleepers should go for a medium-soft or a medium-firm one.
Stomach Sleepers
Stomach sleepers are rarer, but they can get hip and back pain. However, compared to side sleeping, stomach sleepers are doing better with their hips.
The best mattress for stomach sleepers is similar to one for back sleepers. Stomach sleepers need a firmer mattress that won't let their hips sink too much. Stomach sleepers with hip pain should look for a firmer mattress, and those with more body weight should go for a very firm one.
Combination Sleepers
Combination sleepers move around a lot in their sleep and need a mattress that matches their pace. That means they need a responsive, supportive, and comfortable bed, no matter what position they're in. They need a combination of things for side sleepers and back and stomach sleepers.
When it comes to hip pain, the best mattress for combination sleepers is medium-firm or on the softer side. The best mattress types are usually latex or a hybrid, which are also great for heavy combo sleepers.
Mattress Types for Hip Pain
There you go. Knowing about different properties, you should keep this in mind when looking for the best mattresses for hip pain. However, there's more to it. Some mattress types are better for hip pain, while some… not so much.
Foam Mattresses
All-foam mattresses are made from different foam layers – the support is made from high-density foam, and the comfort layers are made from softer foams, usually memory foam. Even though they can come in different foam firmness levels, foam mattresses are known as soft, contouring, and pressure relieving.
To alleviate hip pain, look no further than a memory foam mattress. Whether for side or back sleepers, memory foam beds have excellent pressure relief, and your hips will thank you. They're a great choice for side sleepers since side sleeping means that you'll need hip pain relief. Even back and stomach sleepers can enjoy this, depending on the foam firmness scale.
However, it does come with some downsides. Traditional memory foam traps heat in the foam layers, so hot sleepers soul avoid it unless they're getting gel memory foam. Gel memory foam firmness doesn't differ from traditional, but it's bouncier. Also, it's not that supportive and durable for heavier people, and softer memory foam can make them feel stuck in it. And it has terrible edge support.
Read more: Best Memory Foam Mattress
Latex Mattresses
A latex mattress can be made from natural, synthetic, or blended latex. The ones made from natural latex are more durable, elastic, and bouncy than synthetic latex once.
Although it's not as good as memory foam and on the firmer side, latex has solid pressure relief and contouring abilities. It's one of the best mattresses for hip pain sufferers. Unlike foam, latex is a more breathable material, so hot sleepers will love it. It's also a good choice for side sleepers, as well as combination and heavy sleepers, because of its durability.
The biggest downside of latex is its price. It's a very high-quality material and comes with a price tag that matches that claim. Additionally, it doesn't have good edge support and is not as comfortable as memory foam for hip pain.
Read more: Best Latex Mattress
Hybrid Mattresses
Hybrid mattresses are made to be the best of both worlds. Usually made as a combination of coils from an innerspring mattress and latex or memory foam comfort layer, these beds offer the best sides of these materials.
A hybrid mattress is a good choice for hip pain because of these combinations. The coils provide great support, so people of all sizes can use them. The latex and memory foam layers can have different abilities and thicknesses, depending on what you're looking for, but they offer pressure relief. They're a good choice for those who want to eliminate hip pain.
All sleeping positions can sleep comfortably on a hybrid mattress, especially side sleepers, and heavier sleepers will mainly like its edge support. But, if you want an excellent hybrid mattress, don't expect a low price. And be ready for motion transfer.
Read more: Best Hybrid Mattress
Innerspring Mattresses
Innerspring beds are the oldest type, but they're not very popular. Innerspring mattresses are made from metal coils that act as a support layer, with a thin pillow top for comfort. They're durable and supportive, but the pillow top isn't enough for hip pain.
Pressure relief, contouring, and motion isolation are almost nonexistent in an innerspring mattress, so people with hip pain should avoid it, especially if they are side sleepers. They just aren't soft enough, even though they offer support.
It's an affordable mattress with good edge support, but not the right one in this case. Although if you're already sleeping on an innerspring mattress, you could get a mattress topper to upgrade it and make it more comfortable for your hips.
Read more: Best Innerspring Mattress
Buying a Mattress for Hip Ache
There's more to buying the best mattress for hip ache than just looking for its type and properties. Here are some more things to keep in mind.
Budget
A mattress can be a big purchase, so you must determine your budget first. The good news is that a bed for hip aches can fall into an extensive price range.
Whether you're looking for a budget or a luxury mattress, you'll find one that alleviates hip pain. But we have a couple more tips to help you save money on that new bed. Online mattress stores are generally more affordable and have other advantages, so this could be the perfect place to find your new mattress.
Also, keep an eye out for discounts. They usually happen around major holidays, especially in online stores. Labor day mattress sales, Presidents day, Memorial day, Black Friday, and other similar holidays are the way to go if you want to save some bucks.
Online Shopping
Online shopping is just cheaper and more accessible! While visiting brick-and-mortar stores takes time and effort, buying a mattress online can be done from the comfort of your home. They have all the available information, a lot of options, and quality mattresses, making it easier to compare options.
Online sellers come with other advantages as well. Free shipping, a sleep trial, and the possibility of a lifetime warranty and white glove delivery are just a few. Just make sure to check mattress reviews.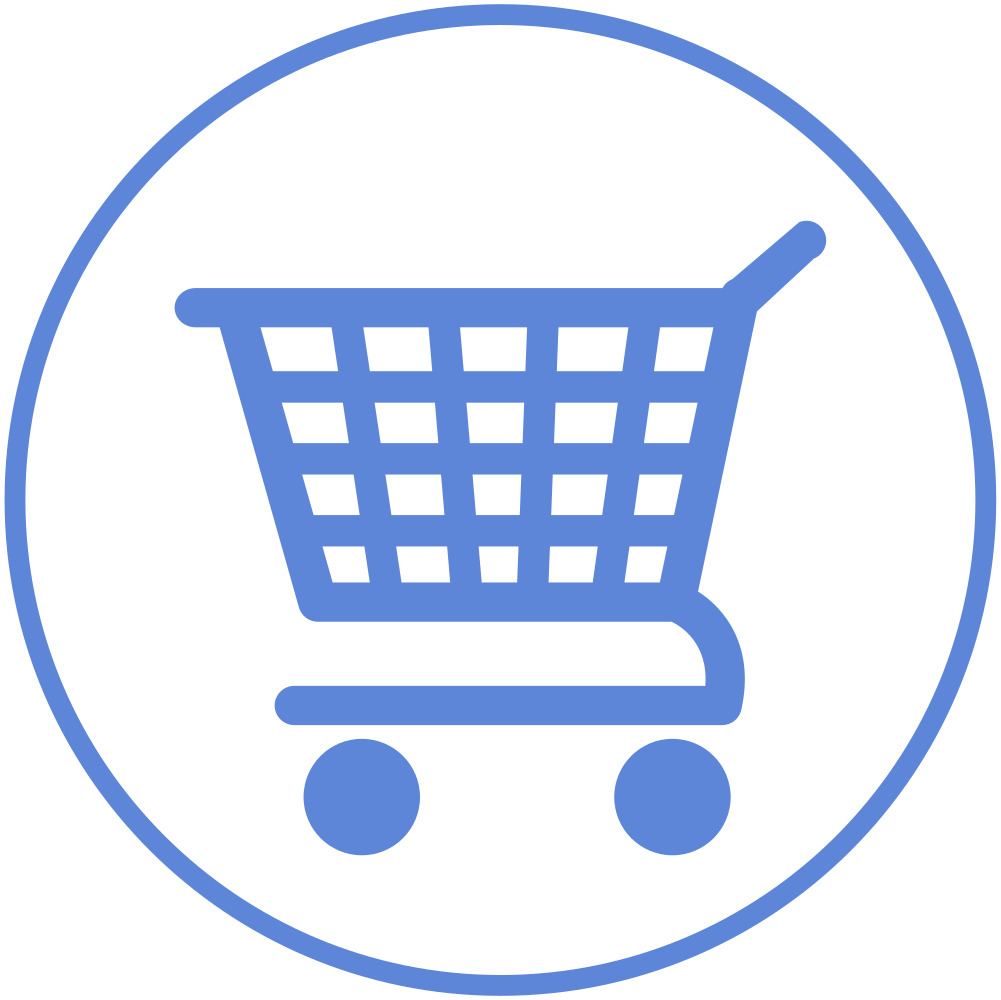 Sleep Trial
The truth is, you're not going to know whether a mattress is the right fit for you unless you try it out for a while. Luckily, this is where a sleep trial comes in handy.
A sleep trial lets you test a mattress during a specific period, after which you can return it. It's usually done by online stores because there's no other way for people to test their mattresses unless there's a very rare showroom nearby. A sleep trial can last anywhere from 30 nights to an entire year, but a 100-night sleep trial is the most common.
It's a must to see whether a mattress first your preferences and needs!
Warranty
A warranty is a way for a company to say that their product is good and they're vouching for it. A mattress that comes with no warranty is a big no-no.
Sometimes mattresses come with issues, and the company should replace or fix them for you. You should aim for at least a 10-year warranty since that's how long most mattresses last. Online mattress stores usually offer longer warranties, and you might even run into a lifetime warranty.
Finally, remember that not taking proper care of the mattress can lead to the warranty being voided.
Do Your Research
Finally, take time to do your research. You need to know your preferences, what your body needs, and what you should give to it, especially for hip pain sufferers.
There are many options, and it can seem overwhelming, but once you list your preferences, you can filter out what could be a good choice. Online stores have a lot of information, so it might be easier to shop.
Finally, ensure you're getting the best possible materials, contact the seller's customer support if you need to, and don't forget to check mattress reviews!
Other Things to Keep in Mind
There's more to getting a good night of sleep than just sleeping on a mattress that's a perfect combination of support and comfort. Let's see what steps you can take, besides getting medical attention, to handle hip pain better.
Change Your Sleeping Position
Unfortunately, if you sleep on your side and feel hip pain, it's going to be best just to change sleeping positions. Some sleeping positions put more pressure on your hips, and even the best mattress won't help you if it's too much.
The best position to switch to is back sleeping. Changing your sleep position can seem like an uphill battle, especially if you've spent your whole life sleeping on your side, but there are some tricks you can use. Use a weighted blanket, or try to put pillows around you to prevent you from rolling over.
Mattress Toppers
Mattress toppers can upgrade your mattress, but they can't replace it. The original bed can be used for support, while the mattress topper is there to improve firmness, depending on your needs.
Mattress toppers are a great way to upgrade your old mattress if you have hip or shoulder pain, depending on different sleep positions. For example, if the mattress is too firm for side sleepers with hip pain, you can add a mattress topper made from soft foam for hip pain relief. Your hips won't lie when they tell you it's the best for them. And for a stomach sleeper, you can make a bed go from a medium-soft feel to a luxury firm one.
Pillows
Besides using a pillow to prevent neck and shoulder pain, you can also use pillows in different ways to help with hip and back pain.
For example, side sleepers who experience hip pain can put a pillow between their knees for better alignment. Similarly, back sleepers can put one behind their knees to help with joint pain.
Frequently Asked Questions
What Kind of Mattress Is Best for Hip Pain?
When choosing a mattress to reduce hip pain, there are plenty of factors to consider.
Here are some things you need to pay attention to:
It would help if you went for a bed with the right amount of contouring around the hip area and support. They improve spinal alignment and prevent sinking. At the same time, they cut stress on the vital pressure points.
When it comes to mattress types, focus on all-foam, latex, or hybrid beds. They have a more contouring surface, i.e., padding. Traditional innerspring mattresses often have just a thin layer, which is not a vibe for hip pain.
Your preferred sleep position
As you might have guessed, side sleepers are the ones that are usually affected by hip pain the most. Soft-to-medium-feel beds are great for them, as they have extra padding. Meanwhile, back and stomach sleepers go for medium to firm models. They need more support around the midsection area.
If you weigh less than 130 lbs, go for softer models as you rely on cushioning. Sleepers from 130 to 230 lbs might enjoy medium feel beds the best. Those that weigh more than 230 lbs should go for firmer models, as they offer more support.
Need more options? Check out our other best mattress overviews.
Is Memory Foam Good for Hip Pain?
Yes, the answer is yes.
Whether you get an all-foam or a hybrid model, your hips will sing its praises for high-quality memory foam. The thicker the memory foam the better!
This material contours your body while also providing a cushioning feeling. It redistributes your body's weight and thus alleviates stress to your joints.
Also, memory foam can come in many firmness options, depending on its density levels. Many different body types can choose a model that best suits their needs.
Don't forget to read our top choices for the best memory foam mattresses! They're fantastic!
Is a Firm or Soft Mattress Better for Hip Pain?
It depends on your sleep position and weight. Go with a medium-soft to medium-firm mattress if you suffer from hip pain. Medium-feel because they're pressure-relieving and supportive. And they keep your spine in a healthy alignment.
If you sleep on your back or stomach, you should go with a firmer model to avoid back problems. Also, if you rely on the sinking-in feel, softer models are the way to go.
Yet, too soft mattresses can be tricky as they might cause more problems than they should.
Can My Mattress Cause Hip Pain?
Yes, it most certainly can. Mattress not supportive and pressure-relieving enough for your hips can make things worse.
Side, back and combo sleepers are all susceptible to this sort of problem. We recommend going for a medium-feel mattress with enhanced support around the midsection. That way, you get the perfect balance of cushioning and spinal alignment.
Can a Mattress Topper Help With the Pain?
Absolutely!
Getting a new bed is often a stressful endeavor and can put a significant strain on your budget. So a mattress topper is a phenomenal alternative. And there are many different toppers to choose from. There are even meaningful cooling and organic toppers on the market.
Keep in mind that a mattress topper is a temporary solution and that it might not solve the issue entirely.
Final Thoughts
So let's take one final look at the list, shall we?
| Mattress | Best/Most |
| --- | --- |
| DreamCloud Mattress | Most Comfortable Mattress |
| Amerisleep AS3 Mattress | Best Memory Foam Mattress |
| Layla Mattress | Best Mattress For Back Pain |
| Purple Original Mattress | Best Mattress For Combination Sleepers |
| WinkBeds Mattress | Best Luxury Mattress |
Finding a mattress that will cut the stress of hip pain is no pain when you have a list like this to help you!
Have fun trying out different beds to see if they will suit you. Take advantage of their generous sleep trial periods! Make a list of the pros and cons of each mattress you want to try out.

Remember – your new bed isn't just a nifty knick-knack to decorate your bedroom. It is the main attraction and one of the most important decisions you can make. So try to relax and have fun shopping.